INVITATION TO PIKOM GOVERNMENT AFFAIRS COMMITTEE (GAC) MEETING TO DISCUSS PIKOM POSITION ON THE COMING UPDATES OF THE PERSONAL DATA PROTECTION ACT (PDPA)
The Minister of Communications and Digital (KKD) has several times announced that his ministry will be updating the Personal Data Protection Act (PDPA) soon. PIKOM, in recent meetings with the Minister, discovered that the Personal Data Protection (PDP) Department plans to have the updated act approved by the cabinet by October 2023 or early 2024.
Intelligence from experts on this has shared that the changes will be based on 5 new pillars:
1. Mandatory appointment of a Data Protection Officer.
2. Mandating portability of PII.
3. Data Breach Notification.
4. Addition obligations of data processor.
5. Cross border data transfer.
These have a significant impact on the industry. However, to this date, there has been no consultation with the private sector stakeholders.
The PIKOM council has supported the proposal for GAC to work on a PIKOM position, and subsequently engage the Minister and provide inputs on behalf of the industry.
We would hereby like to invite all interested parties to a meeting to discuss this.
Date of meeting: 27th July 2023
Time: 12.00 pm -2.00 pm
Venue: PIKOM , E1, Empire Damansara, Damansara Perdana (PIKOM Training Room)
Agenda:
12.00 pm: Registration & lunch
12.30 pm: Insights on the PDPA updates by Professor Abu Bakar Munir, Holder of Tun Ismail Ali Chair, Faculty of Law, University of Malaya, Malaysia
Moderator:Dr. Dzaharudin Mansor, Chair of PIKOM Government Affairs Committee
01:20 pm: Discussion on Industry position on the updates, and next steps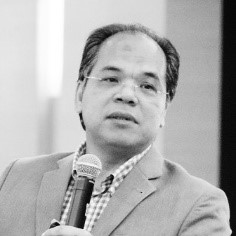 Profile of Invited Speaker
Professor Abu Bakar Munir is an internationally renowned scholar, expert and consultant on the ICT Law and Data Protection Law. He is a Professor of Law at the Faculty of Law, University of Malaya, Malaysia and an Associate Fellow of the University of Malaya Malaysian Centre for Regulatory Studies (UMCoRS).
He is also the Legal Adviser and Data Protection Consultant to the Straits Interactive Pte. Ltd., Singapore, Senior Adviser to the Schinder Law Firm, Jakarta, a member of the Academic Advisory Council Member of the Asia Pacific Institute for Digital Economy, (APIDE) Tokyo, and a member of the Asian Privacy Scholars Network (APSN), Australia.

Professor Abu Bakar was appointed the Adviser to the Government of Malaysia and was instrumental in the drafting and passing of the Malaysian Personal Data Protection Act 2010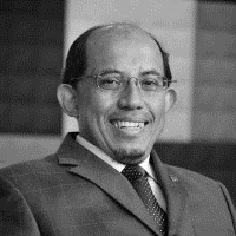 Profile of Moderator

Dr. Dzaharudin Mansor is Head of Security Assurance, Malaysia at Amazon Web Services (AWS). An experienced CTO and Adjunct Professor with a demonstrated history of working in the computing technologies and services industry since the early 80s. Professional certifications in AI, Big Data, Data Science, Cloud, Cyber Security and Computer Architecture. Key contributor in various other national roadmaps and frameworks in the areas of Economic Transformation, Artificial Intelligence (AI), Cyber Security, IoT, Green Technology, Technology Foresight, Interoperability, and others.