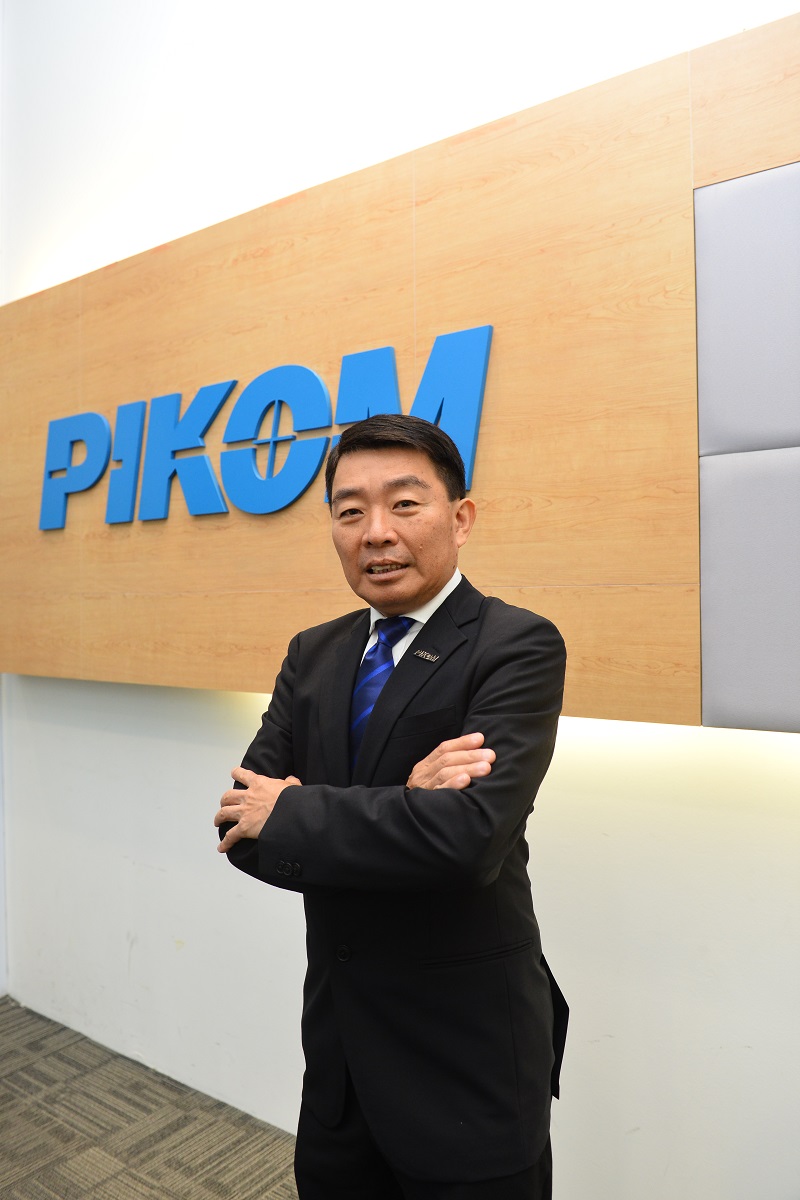 Mr. Ong Chin Seong
PIKOM Chairman
Thank you very much for your support and trust in electing me and the new team of office bearers and councillors as the team for 2023 PIKOM Council.
First, I would like to thank Dr Sean Seah for his tremendous effort in 2022, who has been instrumental in leading the association well, achieving great success with WCIT 2022.
I am looking forward to work together with my new OBs and fellow councillors here to serve you better. For you, for PIKOM and for the industry.
What can you expect from me and the new PIKOM team? The following are the 3 simple conditions for all my new OBs and fellow councillors…….
Passionate to serve the industry! It is not easy to lead 20 industry Captains, Founders and CEOs, but all of us here have one common characteristic and objective!  We are passionate and aspire to serve the industry and the members, to assist members in growing and flourishing their businesses and also to be their voice for the industry, actively participating in government policies development. And I trust that all your chosen new PIKOM team here will not fail you.

Second, willing to take up additional responsibilities when needed. What does this mean? All the new council members chosen by you must be willing to take up additional tasks and sometimes chip in in the form of sponsorship when it is needed.

Third, serve with high integrity and good governance. The new team will have to comply to all processes and governance strictly. We will uphold our high integrity in carrying the tasks and duties for PIKOM with the best interest of its members.
The above are my 3 simple conditions and guidelines to the new team members.
What do I envision for PIKOM in 2023 and beyond?
The PIKOM's mission "To champion and realize the digital opportunities" for all members still holds true…..So it is important that we focus on delivering value and digital opportunities to all members.
Digital Technology will contribute 25.5% in Malaysia's GDP by 2025 with value estimated to have RM350 billion Gross Value Add, so plenty of opportunities for us in the industry, so we hope that all members here can capture the opportunities by leveraging on PIKOM's platform.
Moving into 2023, PIKOM has laid out plans to focus on the needs of our members through their seven chapters, that covers multiple sectors within the tech industry including Global Business Services (GBS Malaysia), Cybersecurity, CIO, Venture Investment, eCommerce, Women in Tech and SpaceTech.
 What else we shall work on this coming year 2023?
PIKOM Council will carry out a strategic planning workshop next month in January to plan our short and mid-term blue print for us to continue to stay relevant in the industry and to serve you better.

PIKOM will conduct an industry wide survey to gauge the expectations of the players and users for the next 3 years. This will be part of the driver for PIKOM strategic blue print.

Focus on ESG and how Digital Technology can impact industries

To further collaborate with WITSA/ASOCIO in assisting our local firms that aspire to do business globally or in the region.
All these are in my heart for PIKOM 2023, once again, thank you very much for your support and let us all embrace the future together.