SEADragon pioneered in 2018 as the premier sustainable Venture Pitch Platform for start-ups and scale-ups for investments, growth and global market expansion via Curated Deal Flows where over 170 promising companies were shortlisted, coached and equipped to be showcased to tech VCs, investors globally.
This year, SEADragon returns and we are looking for the best among us to be showcased at the World Congress on Innovation & Technology 2022 from 13-15 September 2022. Global tech leaders, VCs, investors will be present at the pitch of the finest companies As a run up to WCIT2022, from April 2022, a series of pitching events and training will be held to select and prepare the companies for the chance in the lifetime pitch.
Objectives of SEADragon:
To align with national aspirations of creating and developing 5 homegrown unicorn startups

To match high growth start-ups and scale-ups with potential regional and global investors (i.e. Private equity, venture capital, etc.) For investments, growth and global market expansion;

To attract foreign investors and promote syndication amongst local and foreign investors.  
07 April 2022* SEADRAGON Pitching #1
28 April 2022* SEADRAGON Pitching #2
31 May 2022* SEADRAGON Pitching #3
30 June 2022* SEADRAGON Pitching #4
Media Briefing & Partners Recognition -> 06/07/2022
28 July 2022* SEADRAGON Pitching #5
10 August 2022* SEADRAGON Pitching #6
19 August 2022* SEADRAGON Pitching #7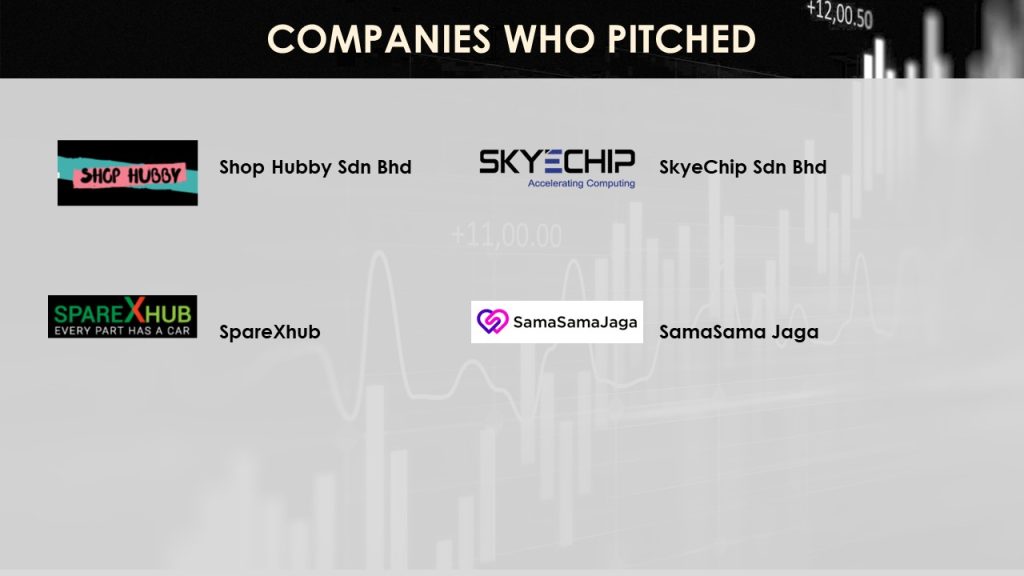 SEADRAGON 2022 Pitching 7, 19th August 2022 -> https://youtu.be/0_S28p4vTU8
Shop Hubby Sdn Bhd -> https://youtu.be/GD9umqiGhNg
ACS Pentas (Asia) Sdn Bhd -> https://youtu.be/nbqRQ2JNBxw
SkyeChip Sdn Bhd -> https://youtu.be/jbwMe86Wcdk
Sama Sama Jaga -> https://youtu.be/Sv0SwCmjD_c