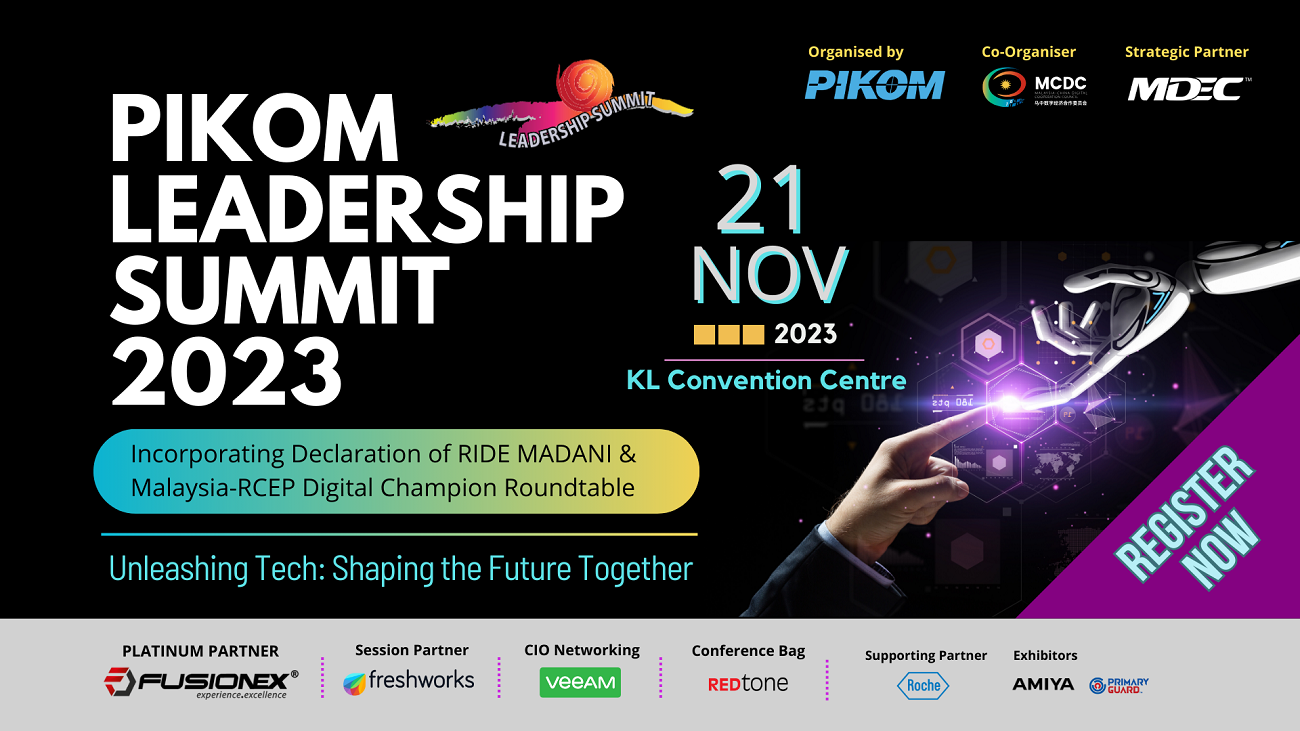 After a brief hiatus in 2022, we are excited to announce that we will be resuming our flagship event, PIKOM Leadership Summit 2023 on 21 November 2023 at KUALA LUMPUR CONVENTION CENTRE (KLCC). This year we will be incorporating with the Launch of RIDE-MADANI & Malaysia-RCEP Digital Champions Roundtable.
RCEP Innovation and Digital Ecosystem (RIDE) MADANI is designed to boost the regional digital economy, serving as the RCEP Digital Economy "test bed" in Malaysia, China, and other participating countries.
Our goal is to encourage digital enterprises and ecosystems to establish their regional headquarters in Malaysia. We aim to attract investments, stimulate production, promote test-bedding, develop supply chains, facilitate training, and provide services beneficial to RCEP  and its member nations.
Objective: To facilitate an engaging and productive discussion among industry leaders, policymakers, and innovators on the current state, challenges, and prospects of the Digital Economy, Technology, Investment, and Prosperity within the RCEP region, with a special focus on Malaysia's role and opportunities. 

Outcome:

The roundtable aims to produce actionable insights, potential policy recommendations, and identify areas for collaboration, both within Malaysia and among RCEP member nations.
Join 100 Top Tech Users and more than 300 delegates and be part of this Summit which features insights from industry leaders, showcases of new technology and innovations, sharing of inspiring stories.
Speaking and sponsorship opportunities are available. Talk to us to explore how to reach out and engage with prospects in a positive learning environment and influence through face-to-face opportunities with thought and decision leaders.
Do not hesitate to contact us at events@pikom.org.my for any further information.
PLS