You can make a difference! We appreciate your commitment & your Membership will allow us to improve our efforts in supporting the growth of the industry.
The entrance fee and annual subscription shall be such sums and payable in such mode and at such times as the Council may from time to time prescribe but until otherwise prescribed the entrance fee and annual subscription shall be as set out below :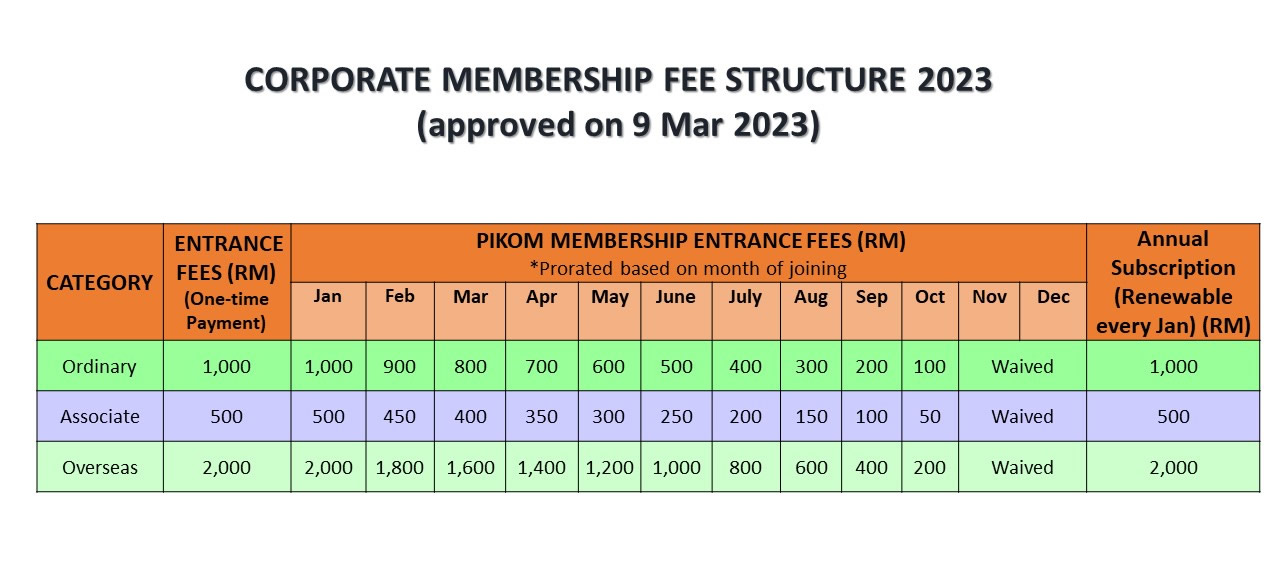 PIKOM Cancellation/Refund Policy
PIKOM reserves the right to refuse/cancel any membership application for PIKOM.

If PIKOM refuses a new or renewing membership, registrants will be offered a refund.
Membership Cancellation
Membership cancellation received within 14 days of registration may be eligible to receive a full refund less RM100 service fee.

Cancellations received after the stated deadline will not be eligible for a refund.

Cancellations will be accepted via phone, fax or e-mail, and must be received by the stated cancellation deadline.

All benefits and incentives received  must be cancelled/returned to PIKOM.

All refund requests must be made by the payer or credit card holder.

Refund requests must include the name of the payer and/or transaction number.

Refunds will be credited back to the original credit card used for payment.
The above policies apply to all PIKOM memberships unless otherwise noted in the corresponding program materials. Please read all individual program information thoroughly.
Payment