Dato' Dr Ir Haji Mohd Abdul Karim Abdullah or Dato' Karim as he likes to be called, is the founder and Group CEO of Serba Dinamik Holdings Bhd and its group of companies. Serba Dinamik is an international, integrated energy service provider that provides a multitude of engineering services and solutions ranging from operation and maintenance, engineering, procurement, construction and commissioning and other supporting products and services. He talks to Sharmila Valli Narayanan about the impact the lessons learned in childhood has on him, why he decided to join forces with PIKOM for its annual dinner and the importance of having dreams in one's life.
Photos by YC Chu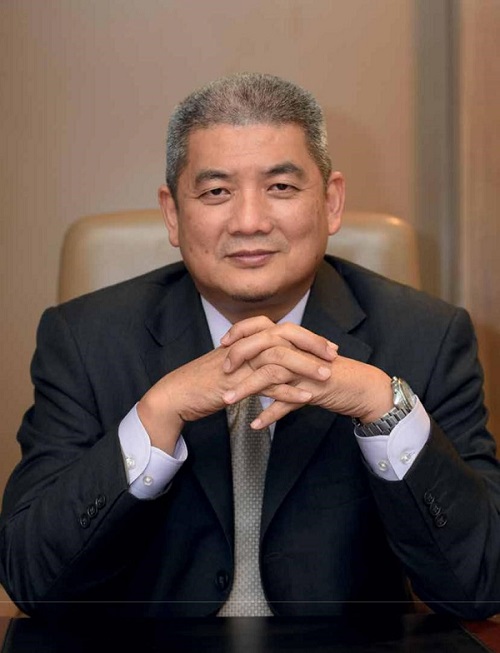 Dato' Karim, a self-made billionaire, was relatively under the radar of the Malaysian media until Forbes listed him at No. 40 in its annual 2019 Malaysia's Richest with a net worth of USD345 million.
A big part of the source of his wealth was when his company was listed on the main board of Bursa Malaysia in 2017. The listing was done at a time when the O&G industry was still reeling from the 2014 oil rout. The initial price offering of the share price was RM1.50 and it closed at its highest price this year at RM4.56 (at the time of writing its share price closed at RM4.36). In an article on Dato' Karim in the Malaysian Reserve, the paper estimated his worth based on the number of shares he held to be RM1.56 billion.
"Serba Dinamik had grown its revenue base over the past four years from RM755.77 million in 2014 to RM3.28 billion last year, and had become among the top performing O&G companies in the country," it reported. "Investors have been delighted with the company's performance, pushing its market capitalisation to RM6.45 billion from RM2 billion when it first became a public firm."
Dato' Karim leads a very hectic life. On the day of this interview, which was in the afternoon, he had been in back-to-back business meetings since morning. During the interview he shows no sign of fatigue of tiredness. He is soft spoken and articulate and one can sense a high level of energy emanating from him which is cloaked in an aura of almost zen-like calmness.
CHILDHOOD EXPERIENCES THAT SHAPED HIM
Dato' Karim grew up in a small town in Kuala Berang, Miri, where the sight of pumpjacks (also known as oil donkey or nodding donkey) was common. He came from a humble background: one of five children born to a teacher father and a homemaker mother.
To supplement his income to support his family, Dato' Karim's father also grew watermelons. "Father needed labour to help him in his work. We were the labour – free of charge!" recalls Dato' Karim with a smile.
The children had no say in wanting to opt out. The work was hard and taxing. While other children would play, especially during the holidays, Dato' Karim and his siblings worked in the watermelon farm.
It was hard work and Dato' Karim resented it, but as dutiful children, neither he nor his siblings rebelled against their father. He noticed his father was thinking of ways to improve the production of the farm to yield better fruits.
When it was time for harvest, the children were happy to see their hard work had paid off as the fruits fetched a good price in the market. "My father's earnings from the watermelon farm were much better than his salary as a teacher."
Over time, working in the farm became second nature to the children. Every off-day and school holiday was spent on the farm. Looking back, Dato' Karim realises his love for hard work and using his time to do something productive stemmed from his childhood spent on the farm.
"It gave me a strong foundation to work hard and to think of ways to improve production to give the best results. It taught me that life is not meant to be wasted being unproductive. Earning money was not just to enjoy life. I saw how my father would plough back money into the farm to get better fertilisers and equipment so that he could increase productivity. All this left a very deep impression on me which I did not realise until I started working. Till today, I find it hard to waste my time doing nothing."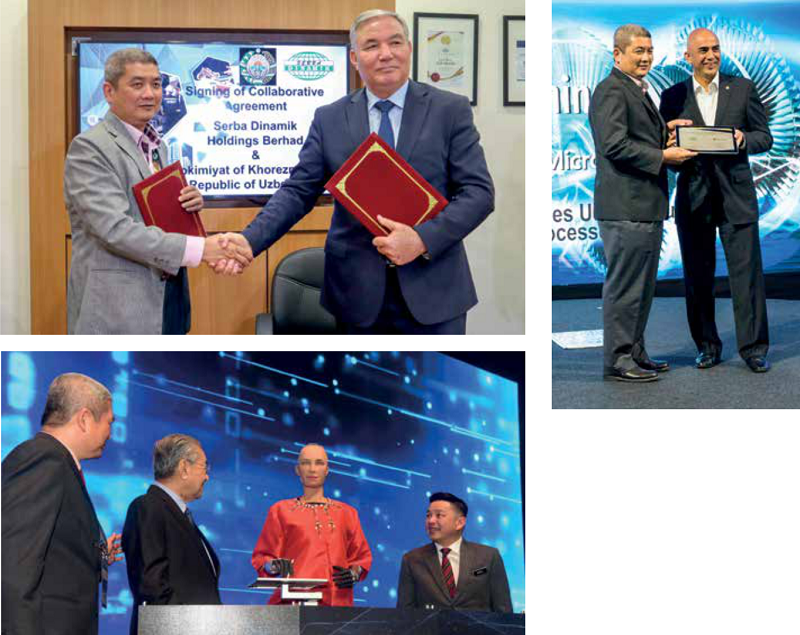 FOUNDING SERBA DINAMIK
With a Petronas scholarship, Dato' Karim graduated with a degree in mechanical engineering from Universiti Teknologi Malaysia (UTM). He was bonded with Petronas for 10 years but quit after four and a half years (he paid the remainder of the money he owed to Petronas for breaking the bond) to set up his own company, Serba Dinamik, in 1993. "I learned all these theories in engineering, but I was not getting the hands-on experience that I craved. I was spending a lot of time in meetings," he says.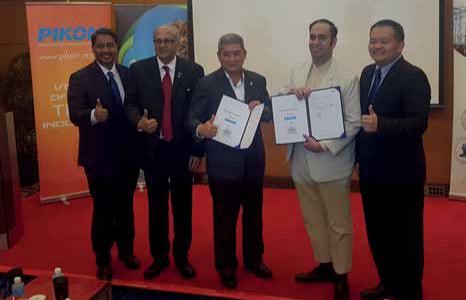 The biggest problem the company faced in its early days was finding clients. "Malaysians have a mentality where they think the locals are not as good as foreigners in doing complex jobs. Many of the local customers we approached were not confident of our ability to do the job."
He decided if he couldn't get the jobs in Malaysia, he would have to look overseas. Through his contacts in his previous job, he managed to secure a job with General Electric in Qatar. Dato' Karim knew that the future of his company would depend on how his team successfully completed this project. Thankfully, his client was very happy with the results and the success of this project opened doors for Serba Dinamik for other projects.
Today, Serba Dinamik has a global presence in six regions — Southeast Asia, South and Central Asia, Middle East, Europe and Africa — and employs about 3,500 people of whom 1,500 are employed in Malaysia.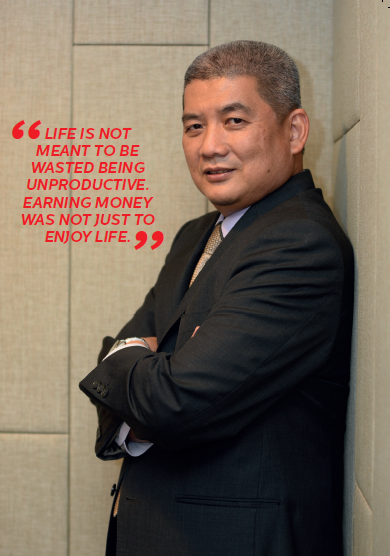 SURVIVING ECONOMIC CRISIS
Since founding Serba Dinamik, Dato' Karim has survived the Asian Financial Crisis of 1997, the economic depression of 2008 and the worldwide depression of the oil market in 2014. Through these tumultuous events, while many companies have gone under, Serba Dinamik survived and grew stronger.
When asked what was the secret to the company's success in its ability to weather the storm, Dato' Karim sums it up with one word: sustainability. "In any business strategy that you formulate, you need to take sustainability into consideration. In the context of Serba Dinamik, our background is in maintenance, which is recession-proof. We may not get new projects, but the maintenance of existing equipment will always be there as they will still be needed for production. That helped to cushion us across all recessions."
"To grow the company, you also need to look at other revenue-generating aspects to add them into the core competency and capabilities in the maintenance scope," he adds. "Buying other companies is our strategy to tap into technology that we do not have.
By acquiring another company, we bring the technology into our company and synergise it with what we have. Thanks to this, we now have the capability of doing on-site maintenance, bringing the heavy equipment to the workshop for repair as well as manufacturing the parts for the various equipment."
MOVING INTO IT AND WATER TREATMENT
Serba Dinamik has invested heavily into IT as IT plays an increasingly important role in the O&G industry. Serba Dinamik has a fully owned subsidiary, Serba Dinamik IT Solutions Sdn Bhd (SDIT), an in-house IT solution company. SDIT is an MSC Status company with its own R&D which develops and commercialises its in-house developed software applications. SDIT is positioning itself as a software solutions provider for O&G industries and general industries.
The company has a global collaboration with Microsoft in the frontiers of technology and another partnership with artificial intelligence (AI) with Stanford University. Being able to offer cutting edge IT solutions for the industry gives added value to the company, says Dato' Karim.
Serba Dinamik is also involved in water treatment. It is investing heavily in membrane technology. "This is a filter which can remove unwanted particles in untreated water and turn it to drinkable water that adheres to the WHO standard," explains Dato' Karim. Serba Dinamik is collaborating with UTM to commercialise this membrane technology and take it to the global market.
Another exciting development in membrane technology is the possibility of it being used for dialysis treatment for people, thus making dialysis faster and more affordable. "The technology for this is still being fine-tuned. The possibility that one day it can be rolled out for dialysis treatment is exciting," says Dato' Karim.
TITLE SPONSOR FOR PIKOM UNICORN TECH AWARDS NIGHT 2019
Serba Dinamik surprised everyone when it became the Title Sponsor for the PIKOM Unicorn Tech Awards Night 2019 as it is unusual for a O&G company to be involved in a tech industry event. However, Dato' Karim sees it as a natural evolution for Serba Dinamik as AI is increasingly used in the O&G industry in the era of Industry 4.0. It is only natural for Serba Dinamik to align itself with PIKOM, the voice of the tech industry.
"Being associated with this event is also a fantastic way for us to brand and market our company. The who's who of the ICT industry will be there. This is a quantum leap in sales strategy for us to push Serba Dinamik name and image to the ICT industry," says Dato' Karim.
THE IMPORTANCE OF DREAMS
Serba Dinamik is where it is today because of all the hard work of the team and the clever business strategies that have brought it thus far. But is also started with Dato' Karim's dream for what he wanted his company to achieve.
"I always tell people to dream a lot… dream of what you want to achieve or where you want to be because everything starts with a dream. Dreams drive you to get what you want. But for the dreams to come true, you need an action plan on how you are going to make that dream come true. You may not achieve what you dream, but you will certainly achieve a lot," ruminates Dato' Karim on the power of dreams.
Despite all that he has achieved, he still remains very down to earth. "Life has taught me to be humble and to keep continuously learning every day. The success that we have achieved is not due to a single person; it's because of the team. Everyone in the team has capabilities to contribute to the success of the company."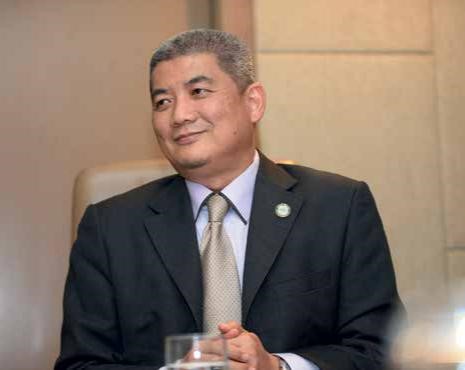 "THE SUCCESS THAT WE HAVE ACHIEVED IS NOT DUE TO A SINGLE PERSON; IT'S BECAUSE OF THE TEAM"