Catherine Lian, a veteran in the IT industry with 21 years of experience, was appointed as managing director of IBM Malaysia in April this year. She spoke to My.IT about the importance of change in one's career, the advantages women of this generation have in the workforce and answers the perennial question — can women have it all? Sharmila Valli Narayanan reports.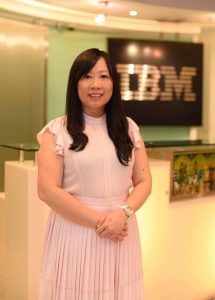 It has been an exciting journey," exclaims Catherine Lian, looking back on her career which started with Dell Technologies (later Dell EMC) and now with IBM Malaysia. Since her appointment as the managing director in April this year, she describes her time in IBM as one where every moment thus far has been fulfilling. She spends her time meeting clients, partners, getting to know the team at IBM and learning about IBM's technology.
"IBM is a tech giant and now, we are at the 2.0 phase of our digital transformation. We are very focused on cloud, AI, blockchain and IoT," says Catherine. "We are now concentrating on providing technological solutions to our clients." Catherine will be responsible for the business growth and leadership of IBM in Malaysia, building on the strong collaboration with clients, partners, the Government and communities.
HAVING A GOAL AND AMBITION
"I am ambitious," states Catherine. "I always aspired to work for a MNC company. I had a vision of how my career should go." While a student at Universiti Utara Malaysia (UUM), Catherine was fascinated by Michael Dell, the founder of Dell Technologies. "I was amazed to find out that Michael Dell started his company from his college dormitory. I was inspired by the fact that he went on to build one of the largest technology conglomerate in the world." It was then that she decided that she wanted to work for Dell Technologies, the company she was with until she joined IBM.
For someone whose career is closely tied with ICT companies, it was a surprise to learn that her degree is in Economics. "Education is just a pathway," says Catherine. To succeed in any career of your choice, one has to prove oneself, she stresses. "How you carry yourself, your work ethics, professionalism, etc, all play a part in your career growth. Career opportunities for women in Malaysia are good. You have to work hard to grab it and to prove yourself."
Lifelong learning is another important factor for progressing in one's career, she says. With an Economics background, Catherine had to quickly learn about the industry she had chosen to go into. "I spent a lot of time learning about technology. Learning is all about enriching oneself."
"Unfortunately, growth and comfort do not co-exist. You need to come out from the comfort zone to be successful."
Her first job with Dell Technologies was an account manage in a call centre. "I helped build it up," she says proudly. "When I started my career, I was working 80 hours a week by choice because there was no escaping hard work." It's here that she learnt important lessons that would guide her in her career. "Hard work, resiliency and results are important in any job that you do," she says.
These qualities helped further her career and brought her to where she is today. Catherine has been recognised for overachieving business targets and enabling clients to succeed, two factors that have contributed greatly to her success.
Change is Good
The best career advice she received was on the importance of change in one's career. "I was told that change is constant and one has to change to be able to survive. Change of environment or change in an organisation is inevitable. It's all about surviving and making a company dynamic. A company that does not embrace change cannot thrive. I welcome and embrace change!"
If one is serious about advancing in career or life, one must be prepared for changes, affirms Catherine. How about if one is comfortable in a phase in one's career? "There's nothing wrong if it is a personal choice to be in a comfort zone. Unfortunately, growth and comfort do not co-exist. You need to come out from the comfort zone to be successful. If you want to be successful, you need to grow. If you want to grow, you need to change!"
Overseas Posting
Her long career with Dell Technologies took Catherine to 21 countries. Among the countries she was posted to were Pakistan, Bangladesh, Sri Lanka, Mongolia, Bhutan, Singapore and Indonesia (her last posting before joining IBM).
The overseas postings have been vital to her growth and her advancement in her career, states Catherine. "I took the overseas postings because I wanted to expand my horizon and experience and, I wanted a strong business resume."
Her first posting overseas was in Pakistan 15 years ago. "It was an amazing experience. I learned a lot about culture, change and resiliency. I also learned that respect has to be earned and I am proud to say that I earned the respect of the IT community in Pakistan." She is particularly proud of the effect she had on women in the company. "My achievements in Pakistan were an inspiration to the women in the organisation and the IT industry in the country. I was very pleased and touched by this."
On how she was able to work attributes it to her personality. "I am, person. The years of working in different countries have increased these qualities. When you're posted overseas, you've got to embrace the culture, the people and the business environment of that country. You cannot go there with a superior attitude. You'll set yourself up for failure."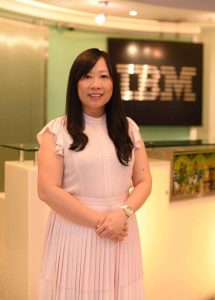 "Career opportunities for women in Malaysia are good. You have to work hard to grab it and to prove yourself."
Women Can Have It All
Catherine is married and has a daughter. One of the main reasons of her success has been the support she has received from her parents and after marriage, her spouse. When she was growing up as one of the two siblings (she has an elder brother), her parents never told her to curb her ambitions because she was a girl. "My parents always supported me even when I wanted to take risks in my career. They always stressed to me that success that does not come easy. You have to work hard and earn it. Of course, there were times when they were worried for me, especially when I went to work in countries that were underdeveloped, and I was alone. But they never stopped me."
Her luck in having a solid support continued with her marriage. "I am blessed to have a supportive husband. As a woman, especially Asian woman, we are called to take on the role of mother, wife and daughter, something which is not stressed for the men. When I had to move, the family had to be relocated, they had to adapt to the new environment, etc. Thank goodness, it went well. When you have family support, anything is possible!"
As to whether woman can have it all, Catherine stresses it is about how a woman perceives that balance I her life. "In the end it all comes down to the individual. Everyone needs to balance work, family and career. It also depends on how you look at the balance. In the end, it all boils down to our mindset, how you want to live and who you want to be."
The Advantage Women Entering Workforce Have Today
When Catherine started her career in the IT field, it was male dominated with very few women. "In order for women to succeed and to have taken seriously, they needed to have a heart of a lion! But now, it's so much better because diversity and inclusivity resonates with many organisations in the world today.
"Many companies, such as IBM, have special programmes to identify women leaders. We provide career planning specifically for women's needs. We recognise that traditionally women have been overlooked for leadership. We have identified practices that help narrow the gender gap in the tech industry."
There is increasing awareness among companies that by having women on board, especially in senior management, the company benefits. She points out to a study that showed that the Fortune 500 companies which have three or more women in their board are the ones that are doing really well.
"The landscape, especially in the tech industry, is very competitive. But it is also a level playing field. If you are good, you will have a great career path in this industry. You need to work harder, perform and produce results. Don't be worried about making mistakes. Mistakes make you stronger, you learn and grow faster. The sky is the limit for women in the tech industry today."