Penang WCIT2020 will be the second time that Malaysia is playing host to WCIT. The first WCIT in Malaysia was held in the Kuala Lumpur Convention Centre from May 18th to 22nd May 2008. My. It looks back at WCIT 2008 and what to expect from WCIT2020.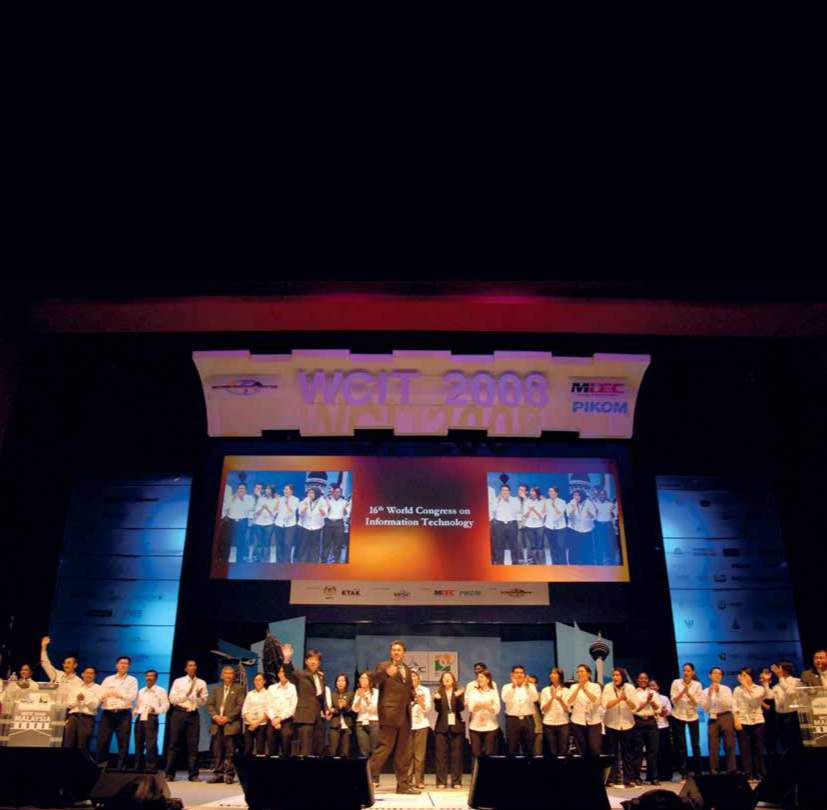 The World Congress on Information Technology (WCIT) is the largest and most reputable international event among worldwide IT leaders. Known as the Olympics of the world's information technology industry, it is a signature event of the World Information Technology and Services Alliance (WITSA) since 1978.
When Malaysia was announced as the host for WCIT2008, there was great excitement because it was the first time the event was being held in Asia.
KUALA LUMPUR WCIT2008
The Kuala Lumpur WCIT2008 held from 18th to 22nd May 2008 was considered one of the best WCIT events as Malaysia rolled out the red carpet in style and pizzazz to welcome the delegates and visitors to the event. A total of over 2,500 participants from over 80 countries attended the five-day event.
The underlying message of the Kuala Lumpur WCIT2008 was how ICT should be used to bridge the digital divide. The conference was opened by the then Prime Minister Datuk Seri Abdullah Ahmad Badawi.
One of the main speakers was Intel Chairman Craig Barrett, whose talk was titled "Global impact issue: A world of opportunity powered by technology."
Tech legend Bill Gates, then the Chairman of Microsoft, made an appearance at the event as a 15-foot holographic image much to the delight and amazement of the attendees. According to the press reports of the time, he said that the "WCIT 2008 was the inflection point for the world, rallying emerging nations to march forward in tune with ICT."
The Kuala Lumpur WCIT2008 was highly successful as it secured total sales and investments worth RM8.3 billion with more than 20,000 jobs created. Over 800 business meetings were held over the same duration capturing over RM1.24 billion of business opportunities for the Malaysian ICT industry. Potential investments identified through these meetings were worth RM2 billion, with 10 FDI and 26 DDI with an additional 13,000 jobs potentiated.