Click here to view in HTML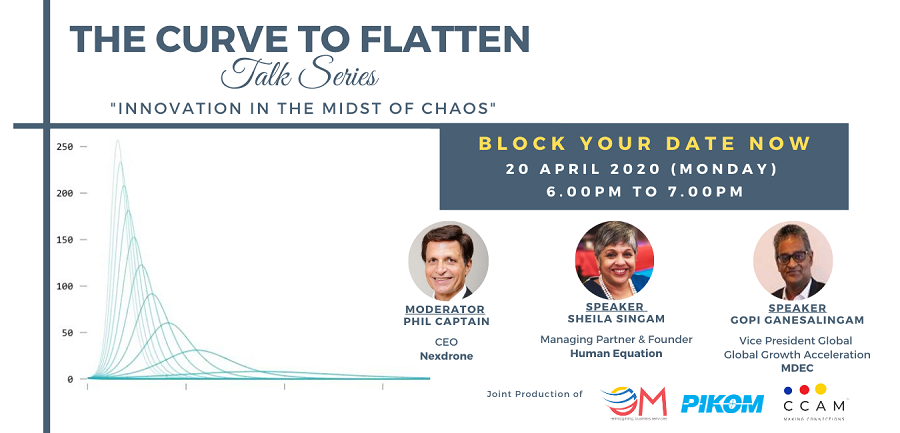 In the book, The Innovator's Guide to Growth, the authors explain how many companies believe the way to unleash innovation is to let chaos reign. According to this theory, managers need to be pushed to "innovate " – so they can dream up the best possible new ideas.
In the current crisis, the usual resistance to innovation efforts is gone. We need it! We need it fast! Both consumers and providers are welcoming innovation efforts and responding rapidly. We are willing to go through learning curves to make it happen.
How do we innovate during chaos? Join us at our webinar.
This webinar event is OPEN FOR ALL and is completely FREE OF CHARGE!
Strike while the Iron is Hot by clicking the registration link at RSVP
What to do:-
Join us via Microsoft Teams platform from your desktop or from your mobile.
Upon completing the RSVP registration form you will receive a subsequent email where you will be provided a link to the webinar.
You are welcome to post any questions you have in mind by simply posting it in the Q&A Section.
This is a joint production of OM (f.k.a. Outsourcing Malaysia), PIKOM (National Tech Association of Malaysia) and the Contact Centre Association of Malaysia (CCAM).
See you online!!
Stay Safe
OM & PIKOM Secretariat
---
© 2020 PIKOM, The National Tech Association Of Malaysia. All Rights Reserved.
To unsubscribe please click here.
PRIVACY POLICY :
We respect your privacy and will never share your information to any unauthorized third party. If we ever share your information with a trusted partner, you will always be asked if you want to opt-in to any correspondence with them.