Dubbed the Pearl of the Orient, Penang is renowned for its tourism and business events allure. In June this year, it made headways when it was listed second on CNNTravel's "Best places to visit for the ultimate Asia experience". Ashwin Gunasekaran, Chief Executive Officer of the Penang Convention & Exhibition Bureau expounds on the excellent potential of the business events industry in the state.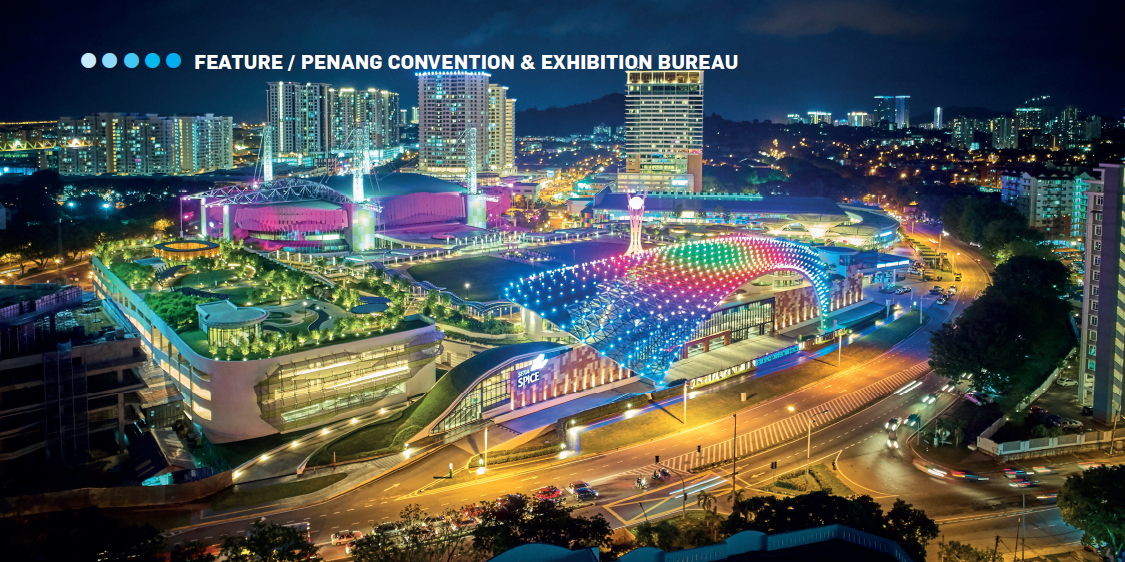 The island State has a good combination of tourist attractions and excellent infrastructure, making it one of the top choices for both leisure activities and business events in Southeast Asia. Living up to its status as an international city, Penang is not only a leading medical tourism destination but a hub for technology and engineering with more than 470 multinationals operating within the state.
Ashwin Gunasekaran, Chief Executive Officer of the Penang Convention & Exhibition Bureau (PCEB) states that last year the business events industry in Penang raked in about RM1.3 billion in estimated economic impact (EEI) demonstrating a growth of 62% from RM808 million in 2016. Penang hosted 2,733 business events in 2018, a steady increase from the 2,511 events in 2017, which goes to show that the island is increasingly among the top picks for business events in the region.
Penang hosted 233 international business events and 109,250 delegates in 2018 alone, while international association meetings accounted for 31% of the business with a total of 20,601 delegates from around the world. At the same time, international corporate meetings accounted for 35.8% of total business with 86,664 delegates.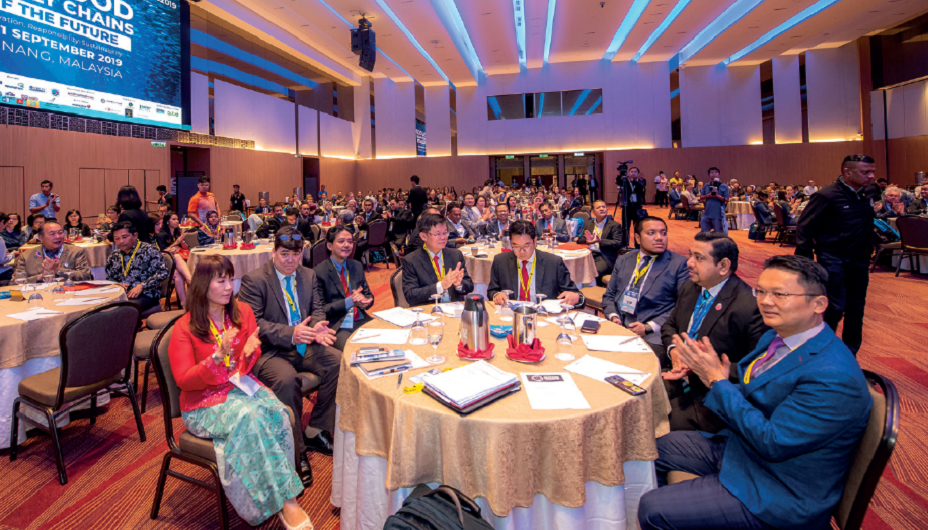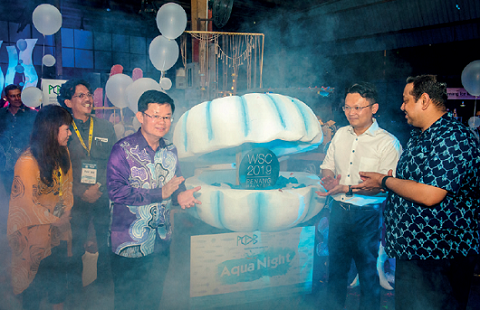 Ashwin expects an EEI of RM1.6 billion in 2019, and a 30% increase in the number of business events held in Penang. Set up three years ago, PCEB is focused on driving the business events industry in Penang and providing strategic direction, while establishing partnerships with industry players both locally and abroad. With 13 years of industry experience in hospitality and business events, Ashwin has been actively working to attract business events to the state.
The Bureau also actively hosts familiarisation trips for potential organisers and industry players, as well as event planners, in a bid to raise awareness on Penang's allure as a business events hub. To strengthen these efforts and business events organisers, PCEB also introduced the Privilege Penang, support programme at IMEX Frankfurt, comprising two exclusive programmes – the Meetings & Conferences and Incentives.
In July it also launched the Penang 2020: BE Unfiltered' campaign which runs until December 2020. Furthermore, in September PCEB signed a strategic partnership with The Meetings Show (TMS) London as its official show partner for the upcoming BE @ Penang 2019. The partnership brings UK's largest corporate meetings and incentives tradeshow and Penang's homegrown business events conference closer.
Ashwin states that PCEB is also a member of the International Congress and Convention Association (ICCA) Malaysia, which helps the bureau strengthen its presence and create greater impact for the industry in Penang through shared resources. In December the island state will host the inaugural ICCA Asia Pacific Chapter Summit 2019.
In 2020, Penang will welcome international delegates and visitors to the World Congress on Information Technology 2020 (WCIT2020), hosted by PCEB. "This event is a key example of an international association meeting that Penang is targetting," he says adding that WCIT2020 can easily attract about 4,000 delegates to the state which in turn will boost the local industries.
Ashwin explains that the state's established and mature infrastructure is an excellent proposition for the business events industry. In addition, Penang hosts a variety of industries, and is home to the world's first hybrid solar-powered convention centre, the Setia SPICE Convention Centre which has capacity to host 30,000 people.
In 2023, Penang is set to welcome the brand new Penang Waterfront Convention Centre, a state-of-the-art seaside facility that has been designed according to world-class standards, and offers 25,083 sq meters of exhibition space, with a 7,060 sq meter multipurpose hall, which is the largest in Penang.
This is complemented by The Light City, which hosts a mall, luxury hotels, an office tower, and two premium condominiums. This is on the back of upgrading and expansion works at the Penang International Airport to increase its capacity. By 2022, Penang is poised to open 10 hotels to cater to the growing needs of the business and leisure industry.
As Penang continues to attract regional attention, PCEB is committed to delivering greater value to the business events industry. In pursuing its strategic aspirations, the bureau aims to look beyond numbers and focus on the long-term growth prospects and business potential of Penang in the business events industry.
Meanwhile, 2020 holds an exciting year for Penang with international events lined up such as the 70th Malaysia Nurses Association AGM in March, the IFLA 2020 World Landscape Architects Summit in August, and the World Congress of IT 2020 in September.
For details, visit www.pceb.my.