WHAT IS SEA DRAGON VENTURE PLATFORM?
SEA DRAGON VENTURE PLATFORM is a Southeast Asian premier venture pitching platform for hot scale-up companies looking for VC funding, business mentoring and global market expansion. Supported by the Malaysian Government, it has over 30 global VCs and corporate investors.
VCs and Corporate Investors include 500 Startups, AppWorks, B Capital Group, BaasInfra, CTBC Financial Holding Co., Ltd., Commerce.asia Capital, Cyberview, Gobi Partners, Golden Gate Venture, GreenPro Capital Corp., Intres Capital Partners Sdn Bhd, Inventec Corporate Ventures, Khazanah Nasional Berhad, KK Fund, Leonie Hill Capital, Monk's Hill Ventures, Kejora Ventures, OSK Ventures International Berhad, PitchIN, SOSV Chinaccelerator, Sumitomo Corporation Equity Asia Limited, Sun SEA Capital and MANY MORE!
Grow your company
Grab this rare opportunity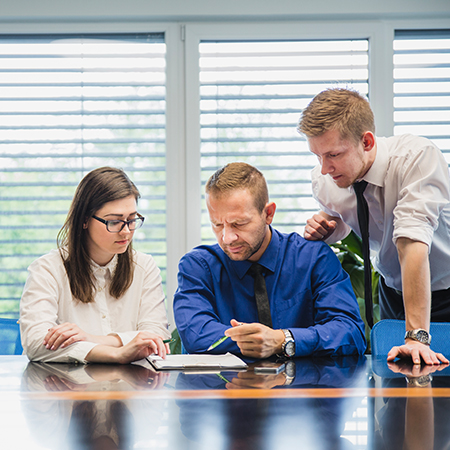 We are looking for high growth scale up companies from Malaysia and Asia to pitch to the VCs from all around the world.
Leading VCs from China / North Asia, ASEAN and USA will be joining this event. Approximately 20 selected companies will be mentored before the pitching event. Your company could be one of them.
If you are interested to pitch, register before 30 March 2018 via:
PARTICIPATION CRITERIA
Amount of fund to raise:

Series A: USD1-3 million
Series B/C: USD 3-25 million or more

Privately-owned company (not listed)
Doing solutions in Cloud Computing/ IoT/ Big Data/ AI/ Robotics, Blockchain, Mobile App, Healthcare, Hospitality etc
The organisers will impose a success fee for amount raised via the SEA Dragon program. The basis for calculation is as follows:

For the first US$1mil raised: 3% will be charged
For the subsequent USD1mil or part thereof raised: 2% will be charged
For balance amount raised above the first USD2mil: 1% will be charged

In the event that the company on its own has approached or in discussion with some/any of the VCs / investors prior to joining the SEA Dragon pitching event in May 2018 and successfully raised funds after the event, no success fee will be imposed. The company is required to show proof of communication between them and the VCs/investors before the event for waiver of the fees.
This success fee arrangement will be enforceable for investments that are signed within 12 months of the last day of the SEA Dragon pitching event.
Fees are due within 30-days after receiving funds from VCs/investors
Example of fees charged
Company A raises USD950K through SEA Dragon
Success fee charged is USD28,500 (USD950K x 3%)
Company B raises USD1.75 million though SEA Dragon
Success fee charged is USD 45,000 [ (USD1mil * 3%) + (USD750K * 2%)]
Company C raises USD5mil through SEA Dragon:
Success fee charged is USD 80,000 [ (USD1mil * 3%) + (USD1mil * 2%) + (USD3mil * 1%)]
As a pre-condition, each company selected are required to submit details including past years financial performance. This information will be shared with the VCs/investors.
The representatives of the company will also be required to attend mentoring sessions with the appointed consultants via Skype and in-person prior to the pitching event.
All participants are invited to join as PIKOM members. PIKOM will waive membership entrance and first-year subscription fees for companies that are part of the pitching event. The PIKOM Secretariat will explain the various membership categories and the value of becoming a PIKOM member to you.
Why are we charging the Success Fees?
While there is no cost to participate in SEA Dragon program, a success fee of up to 3% (in multiple tiers as above) will be imposed on the companies on the total amount raised. PIKOM, the National ICT Association of Malaysia, is an NGO that represent over 80% of the ICT companies in Malaysia. PIKOM will use this fund for future SEA Dragon programs to ensure sustainability.
What are the services PIKOM offers to SEA Dragon participants:
VC and investors:Secured and bringing approximately 35 reputable VCs / Corporate investors (including Happiness Ventures, Inventec, Tencent, Alibaba, Sumitomo, Sequoia and etc) and approximately 20 angel investors under one roof in KL, ready to invest in our scale-up companies.
Mentoring:Provide at no cost mentoring for selected companies by 3 successful entrepreneurs from Silicon Valley.
Advisory:Provide "grey-hair" advice. PIKOM to assign advisers to companies for ongoing advisory (on need basis).
Link Malaysian companies VC/funding ecosystems to China/North Asia, SEA and Silicon Valley ecosystems.
Bringing Malaysian companies the opportunity of business-matching with companies/corporations in SEA, North Asia/China and SV.
Seadragon