Click here to view in HTML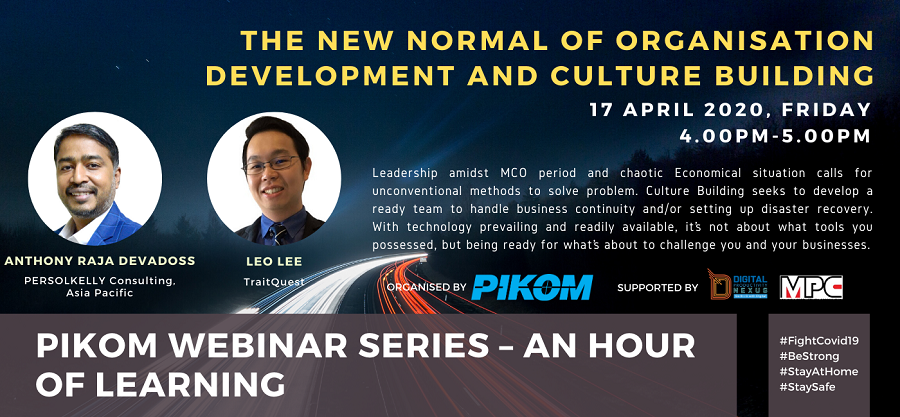 Dear Members,
Today, a very common Black Swan scenario will creep onto the leaders and businesses if you are not fully prepared. Organisation Development (OD) seeks to prepare the organisation and senior leadership team in managing such situations with a whole new thinking and progressive mindset. Culture Building seeks to develop a ready team to handle business continuity and/or setting up disaster recovery. With technology prevailing and readily available, it's not about what tools you possessed, but being ready for what's about to challenge you and your businesses.
Please join us to listen to the experts who will share with you on 'What's next after MCO?"
Do register HERE
Upon completing the RSVP registration form you will receive a subsequent email where you will be provided a link to the webinar.  
Thank you.
Best regards,,
PIKOM Secretariat
---
© 2020 PIKOM, The National Tech Association Of Malaysia. All Rights Reserved.
To unsubscribe please click here.
PRIVACY POLICY :
We respect your privacy and will never share your information to any unauthorized third party. If we ever share your information with a trusted partner, you will always be asked if you want to opt-in to any correspondence with them.