Organized by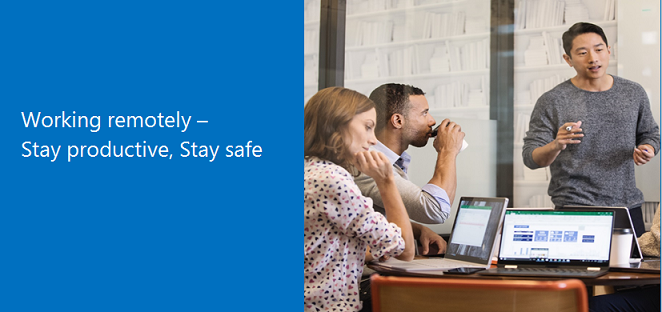 Dear Members,
Together with Microsoft we are doing our 2nd series of PIKOM Webinar Series.
As remote working has been a new normal, working remote securely is rising as a key topic in market. In line with our continuous support for our customers to work remotely, we are going to talk about "Working remotely –  Stay productive, stay safe" in the upcoming session.
Join us in our webinar to learn about what are some of the emerging cyberthreats, how to keep them at bay and how to stay productive with Microsoft Teams.
COVID-19 and emerging cyberthreats : Learn more about recent phishing, malware attacks, how to keep device health and hygiene and more about security administration and campaign monitoring for phishing, malware attacks.
Teamwork: Get to know how Microsoft Teams helps to optimize employee collaboration
Don't miss this opportunity to engage with our experts and have your questions answered.
© 2020 PIKOM, The National Tech Association Of Malaysia. All Rights Reserved.
To unsubscribe please click here.

PRIVACY POLICY :
We respect your privacy and will never share your information to any unauthorized third party. If we ever share your information with a trusted partner, you will always be asked if you want to opt-in to any correspondence with them.