What started out as a chapter with just eight members has now grown to more than 100 CIOs who represent the major corporations. PCC has big plans afoot to grow even bigger.
PIKOM started out as a vendors' association, explains PCC Chair Chia Nam Liang, who is the CIO of Hap Seng Consolidated Bhd. "It was Andy Tan, the first Chair of PCC, who took the initiative to get a group of us CIOs to form the pro tem committee of what would eventually become the PIKOM CIO Chapter. PIKOM and we realised that we needed a Chapter that would cater to the corporate end users of the ICT products because we are the biggest buyers of the vendors' products.
"We wanted a platform where CIOs can come together to exchange ideas, share knowledge, be the voice for IT users and organise educational forums and tours. When the chapter was first formed in 2009, there were just eight of us. I am proud to say that today we number more than 100!"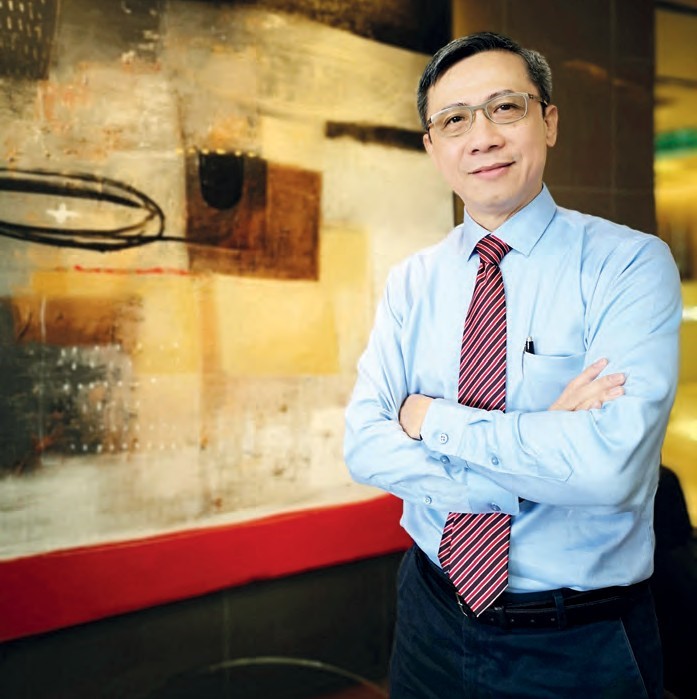 Chia pays tribute to past PCC Chairs and exco members who have done an excellent job in growing the Chapter and in making it one of the most active Chapters in PIKOM.
"Today PCC is not only recognised by PIKOM vendors, but also non-PIKOM vendors and they want to actively engage with us," he says.
To become a member of PCC, the CIO has to come from a company that fits certain criteria. One of it is that the annual budget for IT in the company should be a minimum of RM10 million annually. This figure will mean that many SMEs which normally spend minimal amounts of money on IT, will never be able to join PCC. If Malaysia is to become a developed nation, it is imperative that its SMEs embrace the IT revolution. If not, they will become obsolete once Industry 4.0 arrives in full force.
Realising this, the present committee of the PCC is readying itself for the day when it will admit SMEs IT managers as its members. Chia explains the rationale behind this move. "Now that we are of a certain size and are a vibrant and growing Chapter, we feel it's time to include the SMEs."
But this is not going to happen overnight as the Chapter is still fine tuning the details on the types of SMEs that it will accept as members. "We can't open the membership to all SMEs immediately — it'll be like opening a flood gate. We first want to encourage the top tier SMEs to join us. Eventually we will slowly extend the membership to others," says Chia. "We're fine tuning the details and taking steps towards this new goal. It's a work in progress and it'll take time."
PCC organises many events for its members throughout the year. Two of its most popular events are the PCC Annual Education Trip and its one- day Closed Door seminar for CIOs only. The PCC Annual Education trip is one of the major events of the year which involves taking a delegation of about 25 CIOs to a country with highly developed ICT and showing them the latest technologies available in that country. This year the visit was to Ireland. Past visits have included countries such as China, Japan, the United States and other European countries.
The Closed Door seminar for the CIOs is another event that members looked forward to. "This event is strictly for CIOs only, with no vendors. A topic will be picked and the fellow CIO(s) who is selected will talk freely and share openly the positive and negative aspect of a certain product or system. This is a wonderful avenue for members to ask questions, share experiences and exchange ideas," says Chia.
This concept of sharing information is one of the many wonderful things about being a member in this chapter, says Chia. And best of all, members are very open to sharing. He gives an example. "We have a CIO-only chat room. Whenever anyone poses a question regarding a problem or wants advice, etc, there is always someone willing to share his/her experience. I received many tips, advice and recommendation on products or ideas. I am happy that our members are willing to share their experiences so openly."
Chia hopes to see PCC grow and become an important platform that will connect the corporate consumers (buyers) to the vendors (suppliers). "If anyone wants to see the industry improve, they should think of PCC and engage with us because we are the ones who know what corporate businesses need in terms of ICT. I look forward to the day when even the Government will engage with PCC directly if they need feedback about the needs of the ICT industry from the corporate companies' perspective."
Among the things that corporate businesses need right now is high speed broadband that is affordable. The internet, says Chia, has become an essential utility, like water and electricity. "The cost of high speed broadband for businesses in Malaysia is more expensive than other countries in the region. If we have high speed broadband that is affordable, the corporate companies and consumers can do a lot of things! Businesses can thrive; innovations and creativity in IT will increase. I am happy our new Minister of Communications and Multimedia, Gobind Singh Deo, is aiming to reduce the price for high speed broadband for the consumers. I hope he also reduces it for businesses as well."
The other item on the wish list  of the ICT industry is a revamp of the higher education system so that universities churn out IT graduates with the right skill sets. "There are many jobs available in the ICT industry but the problem we face is in finding the right people," says Chia. "For example, we need good programmers in various areas that are in demand now. It's difficult to find such skills. If Malaysia is serious about becoming an ICT hub, it must improve the quality of its tertiary education."
As the language of ICT is primarily English, proficiency in it is a must in this industry as many of the technical innovations in the ICT come from English-speaking countries. Malaysian graduates are sadly lacking in this as well.
Finally, Chia hopes the Government will provide incentives to corporate companies, so that these companies can invest more in IT that will in turn benefit the ICT industry as a whole.