Since assuming office as the island's fifth Chief Minister in May 2018, YAB Chow Kon Yeow is focused on ensuring that Penang is ready to meet the Industrial 4.0 revolution by transforming it into a smart city with e-government and e-commerce in place. It is very fitting for the WCIT2020 to be hosted in Penang — which was named by CNN among its 17 best places to visit in Asia. He talks to My.IT about what WCIT2020 means for the Penang and more.
By Sharmila Valli Narayanan • Photography Teh Young-Sun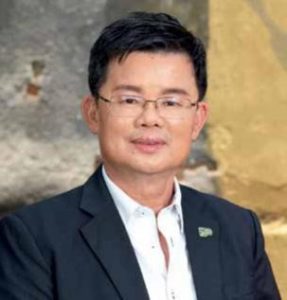 Why is Penang, chosen as the host for the World Congress on Information Technology (WCIT2020), important for the city?
The World Congress on Information Technology (WCIT) is an international trends conference which is unique in its global perspective on technology and ICT issues. It draws global businesses, governments, and academic leaders worldwide to discuss emerging technologies and breakthroughs, emerging markets, legal and policy issues, political and economic trends as well as technology user perspectives and opportunities in the global marketplace. Hosting the event will place Penang in the top of the minds of celebrated thinkers, innovators and stakeholders to fully leverage on technologies' promises for better well-being and sustainable governance as Malaysia leads the digital transformation in the region.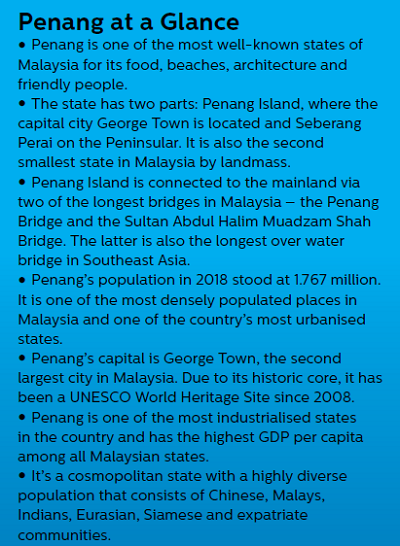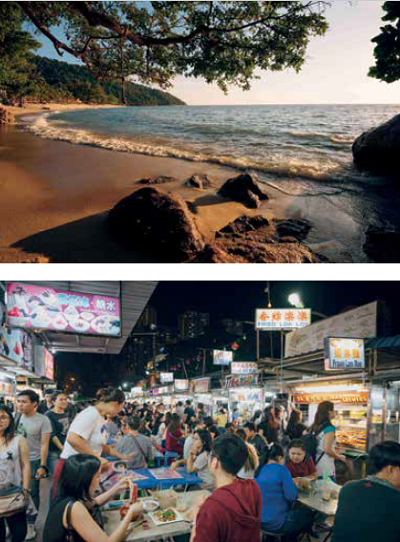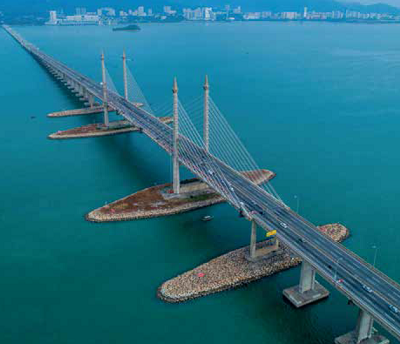 What did Penang do to bid for the chance to host this conference?
Penang's opened its arms to stakeholders to find new ways of translating our vision of a balanced development. When the Malaysia Digital Economy Corporation (MDEC) and the National Tech Association of Malaysia, (PIKOM) approached us with their winning bid to host WCIT2020 in Penang, we jumped at the opportunity. We knew that our ambitious intention found an answer with WCIT2020 and its global views to collaborate and forge alliances with the world's best.
What benefits do you think the island will get from hosting this conference?
From being inspired first hand through the global thought leadership conversations by recognised leaders in technology all the way to establishing partnerships from business matching and exploring market access, I am confident that Malaysia will stand to benefit from WCIT2020 as much as what the world stands to gain from the understanding of doing businesses in Malaysia and Southeast Asia, especially in the areas of healthcare tech, green tech and Agri tech.
What is Penang doing to ensure that WCIT2020 will be the best conference of its kind yet?
I am personally chairing the steering committee and with 23 agencies and stakeholders' with all hands on deck approach, we are taking all steps to gear up for a successful WCIT2020. To drive the inclusiveness of the tech conversations, we are turning streets and buildings of Penang accessible for the exhibition portion of WCIT2020. We are also working with global ecosystems to attract emerging ideas and new solutions to address the implications of disruptive innovations and transformations. WCIT2020 is primed to bring out an immersive conference experience that cannot be missed.
The Penang Government has an ambitious plan: Penang2030 – a family focussed and smart state. Could you explain what you mean by being a 'smart state'?
I launched the state Vision Penang2030 in May last year with the tag line "A Family-focused Green and Smart State That Inspires the Nation." For many decades, Penang has been a leading state in Malaysia, be it in manufacturing, foreign investment, tourism products, arts and culture, social movement and others. Penang is embracing and making use of advancing technology to improve the lives of people working and living here, not just in the government sector.
We should invest wisely and effectively in the new digital world that is upon us. A proper management of the digital revolution in the state is key to its future progress. I have also stressed that no part of Penang is to be left behind. Both Penang Island and Seberang Prai would equally be improved and make up the smart state that we want to create over the next decade. Many smart initiatives have been implemented and I expect more to roll out soon. As we are hosting WCIT2020, the time is right for the state to take a step forward by showcasing what technology can do to improve our lives and to share it with Penangites.
In the first half of this year, Penang did very well in terms of attracting FDI worth RM8.7 billion. Despite the existence of other competitive industrial regions in the country, how is Penang still able to attract foreign investors?
Penang's ecosystem and talent pool availability are the key factors that differentiate us from other states in attracting FDI and we expect these factors to continue to be our competitive edges. Specifically, due to Penang's 50 years of industrial experience and the State government's consistent focus on attracting strategic projects that bring in cutting-edge technologies, Penang has built up a very robust ecosystem and strong talent pool, particularly in the E&E, and semiconductor-related and supporting industries.
In addition, Penang's strength in manufacturing complements and synergies the service industry. Penang ranked Number 2 in terms of GBS (Global Business Services) investments, after Klang Valley. Particularly, there are more than 60 companies with GBS operations in Penang and about a third of them are captive players with manufacturing footprint here. There is also an increasing trend that MNCs with no physical manufacturing presence in Penang have opted to establish their shared services operations here.
Also, Penang's status as one of the most liveable cities in the world is also one of the key factors for MNCs' investment decision as it will impact talents' and expats willingness to work there.
What is Penang doing to position itself as an ICT hub in the region?
There are a few initiatives in the works. The State is working on a Digital Transformation Master Plan, which will detail the five identified pillars and board strategies that would enable Penang to have a supportive environment for the pervasive use of digital technologies across the board.
The Penang state government will soon be launching a road map that captures all our completed, on-going and upcoming initiatives that transform the island into a Smart City. We are targeting to achieve the status of Smart International City by 2025. Penang is also aiming to be the first state in Malaysia to become a Gigabit City that offers high-speed internet and reliable broadband connection to businesses and local services.
Furthermore, the State has been working closely with the federal government in implementing the measures that have been spelled out in the National Policy on Industry 4.0, Industry4WRD. Under Industry4WRD, there are 5 strategic enablers (funding, infrastructure, regulations, skills and talent, technology) in supporting the nation to transform and getting ready in the industry 4.0 era.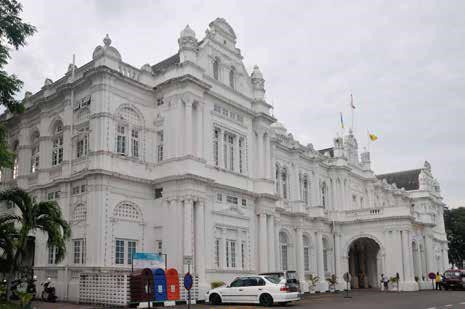 What would you like to say to the delegates who will be coming for the WCIT2020 in Penang?
WCIT2020 will be a platform where all forward-thinking conversations will take place. There will be opportunities to experience first-hand on the latest in technology and innovations as well as being updated with trends and updated policies that keeps up with the pace of the digital economy.
What's more exciting is that we are pulling together all the interested stakeholders from Malaysia and Southeast Asia with a mission to collaborate. With pro-business policies and incentives, we are also keen to showcase our well-developed infrastructure and ready tech-specific talent pool. Whether you are a professional wanting a piece of the future or a business looking for opportunities or even a digital nomad looking at exploring another lifestyle, come on over to WCIT2020 – we have you covered.
Early bird pricing is at USD600 (RM2,455) per delegate.
Available now till 31st March 2020. For more information on this and other matters such as booth showcase, sponsorship, partner etc. please email at partners@wcit2020.org
WCIT2020 will take place from Sept 14 to 16, 2020 in Penang
PENANG WELCOMES DELEGATES TO WCIT2020