What is P.I.E?
P.I.E stands for "PIKOM Industry Engagement", and is the newest industry-wide initiative aiming to connect and develop a stronger network amongst ICT firms throughout Malaysia with universities, government organizations, and individuals. Through a mobile application, PIE users will be able to find firms operating across a wide array of sub-industries, reserve their participation at ICT events, access cutting edge industry research, and redeem deals offered by retailers who are seeking to attract more customers.
Use Our Mobile App To Help You Hire Today's Best Talent!
P.I.E will function as platform for people searching for employment or internship and member companies looking for new human capital. Users will be able to use it as a job-hunting tool, searching through postings by PIKOM member-firms looking for interns, part-time, and full-time hires. If your organization is looking to hire, please pass along the information you have regarding the open position and we will advertise on PIE application towards job seekers free of charge.
Get Instant Exposure to Your Events & News!
Now we are also offering a free advertising platform for members to promote their upcoming events & promotions. It's a great platform to update our users with your latest news, tell them about upcoming events and also to engage directly with them. Send in your upcoming event NOW, and we will make your content visible to the PIE community.
Complete the following form and email to pie@pikom.org.my
We at PIKOM are excited about what we can accomplish together. Thank you in advance for your participation.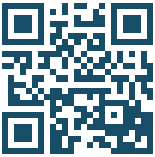 Download now to get updates on:
ICT Industry Events in The Country
ICT News in the Region
Salary Report, Research Publication & ICT Strategic Review
PIKOM Upcoming Flagship Events, Conference & Workshop
Special Deals Offered to Members
And much more coming soon!
For further enquiries, please contact us at pie@pikom.org.my