Aerodyne Group is helping to fly the Malaysian flag proudly in the world of Unmanned Aerial Vehicle (UAV), known popularly as drones. The company's CEO, Kamarulazman bin Muhamed tells My.IT the reason why this young company has emerged as Asia's top drone company and one of the top five in the world as well as the importance of having the right mindset if Malaysians want to be a global player in the burgeoning drone industry.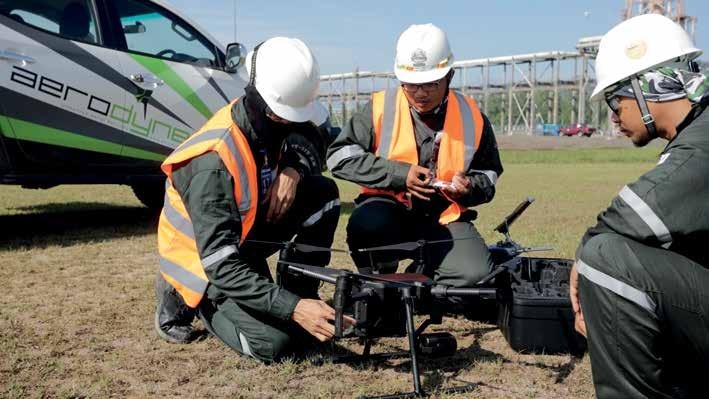 Kamarulazman Bin Muhamed worked and lived in London for 10 years before returning to Malaysia. Once home, he worked for an MNC before realising that the entrepreneur in him was dying to come out. He took the leap and started his own media company. Kamarul, who always has his ear on what is happening in the tech world, realised that many media companies overseas were deploying drones to get some spectacular visuals for their programme. That's how he started the drone division in his company. "We bought our first drone in 2009 to capture visuals," says Kamarul.
A few years later Kamarulazman realised that there was a huge potential for drones which focused on collecting data for industries such as oil and gas, agriculture, etc. That was when the idea struck him: to create a company that specially focuses on drones for enterprises. Thus, Aerodyne was born in 2014. The company started out with three people. Five years later the company has a presence in 25 countries, with offices in eight countries and a staff of 270 (Kamarulazman calls them Aerorangers) out of which 200 are Malaysians.
The drone industry has taken off in a big way all around the world, especially in the last three years. A study by PwC in 2016 on drone- powered solution estimates that the total market values stood at US$127 billion by 2020. Companies like Aerodyne are poised to play a big role in the drone industry, which at this moment is still considered to be in its infancy, says Kamarul.
For a young Malaysian company, Aerodyne has left its mark on the world stage. It is ranked as the fifth drone service provider in the world and number one in Asia!
In October 2018 it was reported that Aerodyne has surpassed 200,000 power, telecom, renewable and infrastructure assets inspected by drone.
The company has also won other awards such as the Frost & Sullivans Malaysian Excellence Awards for Entrepreneurial Company of the Year for UAV Services 2016, Malaysian Drone Company of the Year 2018 and Frost & Sullivan's Asia Pacific Drones Services Company of the year 2019.
"WE DON'T JUST SELL TECHNOLOGY; WE SELL SOLUTIONS TO THEIR PROBLEMS. ANYBODY CAN SELL TECHNOLOGY, BUT PROVIDING THE SOLUTION IS MORE DIFFICULT."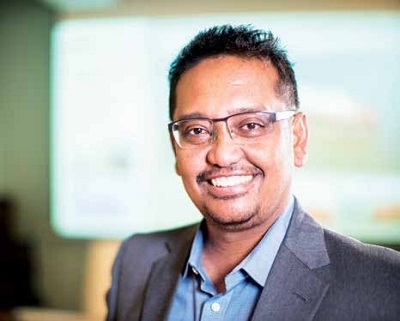 CEO, Kamarulazman bin Muhamed
DEVELOPMENT OF THE DRONE INDUSTRY
The buzz around the industrial use of drones in Malaysia is relatively new. "Up till 2014, it was still in the exploratory stage. There was a lot of excitement surrounding the industry and people were very curious about it. They wanted to get into the industry but did not know how," explains Kamarul.. "We spent a lot of time educating clients on how drones can be used to benefit their business. The tipping point was in 2018 when the knowledge about drones reached a critical mass."
In an interview for a marketing website, Kamarul explained what makes drones so attractive. A drone, in itself, is just a dumb flying platform, he explained. "What makes it intelligent is the analytics and smart sensors; and how that can be disruptive in providing real value to our enterprise clients.
Drones and AI have the potential to transform the economy (in fact, it is already changing). The emergence of Drone Technology to drive digital transformation will be disruptive to not just the Malaysian, but the global economy."
THE USP OF AERODYNE
It offers Drone-as-a-Service (DaaS) as well as Software-as-a-Service (SaaS) which together provides an enterprise Integrated Managed Solutions Provider (eIMSP) offering.
"Our focus is on providing real value to the customer," says Kamarul. "We don't just sell technology; we sell solutions to their problems. Anybody can sell technology, but providing the solution is more difficult," he explains. The company aims to deliver quick digital transformation by creating software that is AI- driven. From flight operations to data management, Aerodyne goes beyond just providing services by incorporating advanced analytics and cloud-based AI asset management solutions. The end result is that clients see positive improvements in cost saving while increasing productivity.
The company has also invested heavily in innovating its technology and in investing in recruiting top, experienced talent to deal with leadership and technical issues. He reveals that bringing in top talents has been a major contributing factor in the growth of the company in the last few years.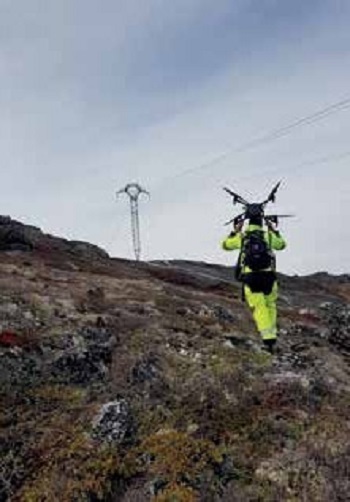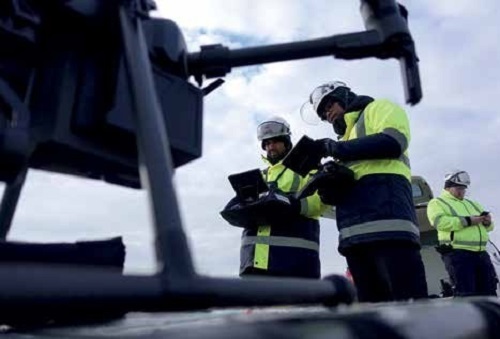 THE PROBLEM OF TALENT
When it comes to meeting the R&D requirements and technical expertise for the local scene, Malaysia does have its own talent pool that it can rely on, says Kamarul. But when the company began expanding overseas, it needed to rely on global talent. As this industry is very competitive at the global level, talents, especially from India and China, are formidable not only because they are very good, but also because their salaries are very competitive and their work ethic admirable, says Kamarul.
"We have teams in China and India. Because of the competitive nature of the workforce there, the workers there do not mind working 9am to 9pm, six days a week or what we call 9-9-6!" says Kamarul.
THE IMPORTANCE OF THE RIGHT MINDSET
If Malaysia wants to be a major player in the drone industry, it needs more companies like Aerodyne that can carve a niche for itself on the world stage. The industry also needs talents that are committed and passionate about their work.
"Malaysian talents must have a shift in their mindset: it's just not about being good and turning up for the job. One must be fully committed and passionate about the job that they do no matter what type of job," says Kamarul.
Kamarul, who has a lot of experience working overseas and managing workers from different countries, feels that Malaysian talents, although very talented, sometimes lack commitment and professionalism which mars their work.
"The workers do not see the big picture," he reveals. "There's a lack of hunger for excellence; they don't push themselves to the limit and many times complacency sets in."
He compares Malaysian work ethics to what he saw in Japan. "I have seen how Japanese workers operate. Even if they are cleaners, they have such integrity, pride and passion for their jobs. I wish our local talents were like this. It will make a huge difference in the quality of our work and our economy."
ON REGULATION
Having operations in 25 countries has made Kamarul realise that drone operators have it tough here. "Regulations in Malaysia for a drone company is one of the toughest (if not toughest) in the world," he reveals. Although Malaysia is better off than Saudi Arabia, where drones are totally banned, in terms of regulations, there are many things Malaysia can do to improve operations, he says. "For example, in Malaysia, a simple flight operation would need permission from four different agencies. In terms of speed, the fastest time one can get the application processed is about one to two weeks! Other developed nations like Australia with established regulations take less than 24 hours for the same thing."
He points out that the rules and regulations in Australia are also very strict and if the drone operator breaks the rules, the licence will be terminated immediately. "But once you obtain the certification from the authorities, you can operate freely. These are the things that I hope the Malaysian regulators will look into."
Kamarul is optimistic about the future of the drone industry in Malaysia. He credits MDEC for helping to promote the drone ecosystem. "The Malaysian Government has also been very supportive. The Government recognises our industry and the potential that it has. If we just can put the regulations in place, the drone industry will really benefit and the country will also benefit from it."