Marc Woo, the country manager of Google Malaysia, is passionate about making Google and the Internet contribute positively to Malaysians lives. He gives some good career advice to people who are still trying to find the right career and talks about the ways Google has made a difference in Malaysians' lives.
The Golden Age of Hollywood of the 1930s and '40s was often described as the age of the young men because the men (and in those days it was exclusively a man's world) who ran the motion picture business were in their twenties and thirties like the legendary Irving Thalberg. The same can be said of the age of the Internet where the big tech companies were founded and run by young people. Bill Gates and Steve Jobs were in their twenties when they started their respective companies, Microsoft and Apple. Mark Zuckerberg too, was in his early twenties when he started Facebook with his partners; Elon Musk, the tech entrepreneur, made his first million in his late twenties. Larry Page and Sergey Brin, (both became multi billionaires in their early thirties) were also in their mid twenties when they founded Google. Today, Google, the most used search engine in the world, has become an indispensable part of our life.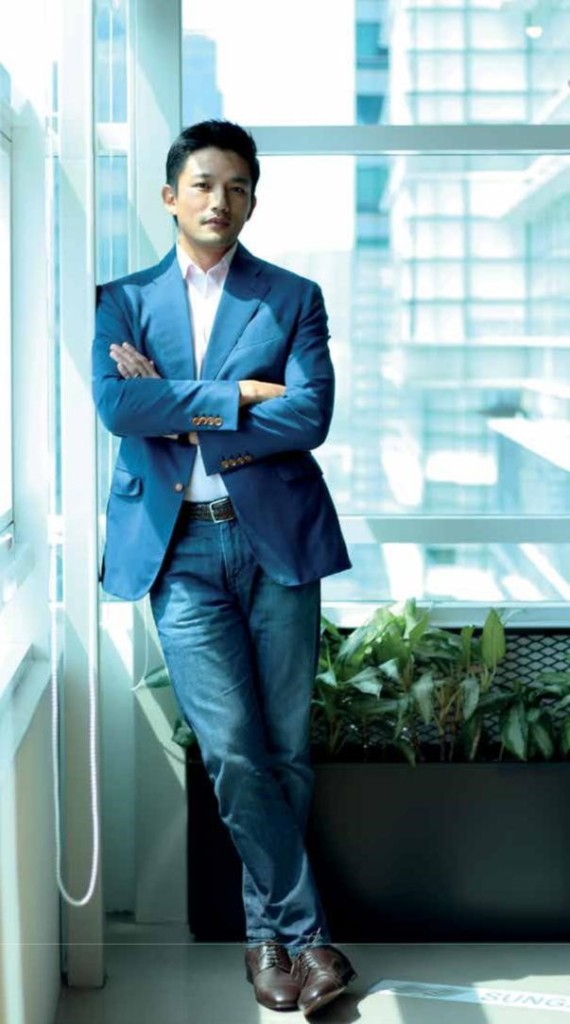 One is reminded of this youthful connection to the tech industry when meeting Marc Woo, the country manager of Google Malaysia, for the first time. At 37, he looks younger than his age. When asked about the correlation between youth and the tech industry, Marc disagrees with the generalization. "The tech industry is about diversity and inclusion," he explains. "Here at Google we hire people who are qualified and suitable for the job. I myself went through a rigorous process before I was promoted to my present position. Google does not discriminate people based on age, race, gender, religion, sexual orientation or disability when hiring them."
While admitting that some of the founders of the tech companies were young, Marc adds that they eventually hired experienced leaders in their respective fields to help run the companies. He cites the example of Mark Zuckerberg hiring Sheryl Sandberg, who is 15 years his senior, as the company's COO.
ON HIS CAREER PATH TO HIS PRESENT POSITION IN GOOGLE MALAYSIA
Marc admits he did not plan his career. He did a few jobs before he found his right fit with Google. "I did different things: I was a web developer, a designer, I worked in a tech and security company in London, worked part-time as a match day steward at Stamford Bridge for Chelsea, I sold things as a trader on eBay and set up a digital marketing business in Singapore for a couple of years."
While he was in Singapore, Google opened its first office in Southeast Asia in the city in 2007. Marc joined Google and he finally found a company he enjoyed working for. In 2011 when Google decided to open its second office in the region in Kuala Lumpur, he jumped at the chance to come back home. He was Google Malaysia's first employee. Seven years later in 2018 Marc was appointed the country manager of Google Malaysia. "I was at the right place, at the right company, at the right time," he says.
HOW GOOGLE HELPS MALAYSIA
"To put it simply, my job is to sell Google to Malaysia and sell Malaysia to Google," says Marc. He further clarifies: "How do we make Google a net contributor to Malaysia? In other words, how can Google work together with Malaysia to bring about a better economy and environment for Malaysia?"
Google's YouTube has been a boon for Malaysia's content creators to put out their work to reach a wide audience locally and internationally. "We empower artists and local creators in Malaysia to tell their stories to the world through YouTube. We have 17 Malaysian YouTube creators who have over one million subscribers to their channels! These are not views mind you, but people who actually click to get regular content from these creators," he says proudly.
Google helps Malaysian businesses get online and grow through its platforms. "We invest in cultivating the next generation of entrepreneurs. We do programmes, curriculum and initiatives to spread knowledge and skill set," explains Marc.
Google also does its part to help the Malaysian news industry thrive in the digital age via the Google News Initiative (GNI). GNI runs many training programmes for journalists where they are taught how to use Google's fact checking tools to produce quality and accurate news. "GNI also builds technology to help the news industry to figure out a better way to deliver news and content in a more user-friendly manner," discloses Marc.
"We are helping media to thrive in the new age. That's important for both parties. We have our tools that can help their websites optimise their ad serving better which in turn will make them increase their monetisation on their websites. Critics are wrong to say that Google is killing news. Google and the traditional media are holding hands and walking together towards a new norm where people are consuming news in a very different way," he adds.
Google has a strategic partnership with Media Prima, the largest media conglomerate in the country. The company puts up a lot of its content on YouTube and Google is helping it monetise the content. "They use our technology to serve content on their OTT tonton, which is the largest OTT platform in the country with over eight million users."
Through Google Arts & Culture, Malaysia's culture and heritage are preserved and broadcast to the world, says Marc. "This website features treasures of the world such as art pieces and heritage sites that are captured through our HD camera. The street view technology offers high resolution images of places, museums etc which you can see on your phone by downloading the app. This app helps to bring these pictures of art and culture to the wider notice of Google users from around the world."
Google also takes on the social responsibility to keep Malaysian and their families safe online. It partners with Digi and Maxis to run programmes to educate people on how to protect themselves and be safe online.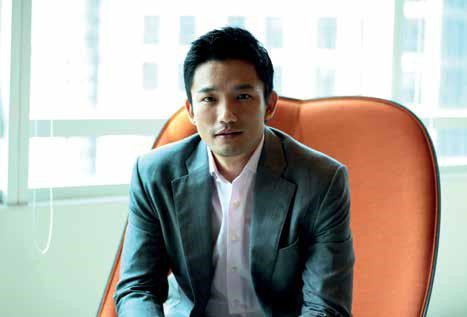 "CODING PROVIDES A GREAT FOUNDATION TO ENTER THE TECH INDUSTRY. IT TRAINS THE MIND TO BE ANALYTICAL; IT TEACHES YOU HOW TO THINK, PROCESS INFORMATION AND MAKE IMPORTANT DECISIONS. THESE ARE QUALITIES THAT WILL GO A LONG WAY TO HELP YOU IN YOUR CAREER." – Marc Woo
THE IMPORTANCE OF CODING
The big tech companies of today — Microsoft, Google, Facebook etc — came to be because their founders could do the necessary coding to make their software effective. Coding is described as the basic literacy in the digital age. "Coding provides a great foundation to enter the tech industry," says Marc. "It trains the mind to be analytical; it teaches you how to think, process information and make important decisions. These are qualities that will go a long way to help you in your career." Coders are always in great demand in the tech industry.
Besides learning coding, being good in Mathematics will also be of great help if one wants to make a mark in the tech industry. "Maths will never grow old," says Marc.
Language skills are also important in order to communicate one's idea or to put across a point. Personally, Marc feels if he could go back in time he would tell his parents to send him to the Chinese medium school. "I can speak Cantonese, but I can't speak Mandarin. A lot of the big breakthroughs in tech are coming from China. In a few years, it will be the world's largest economy overtaking the United States. Being able to speak Mandarin is a big plus."
SKILLS THAT HELPED HIM GET AHEAD IN HIS CAREER
If one wants to succeed in the tech industry, it's important to be adaptable and flexible, advises Marc. "The ability to bend your ways and to adapt to changing situations is very important in this industry.
It's not just that the technology is moving so fast, but the mindset of the workers is also very different. In the workplace you'll be dealing with three generations of workers: Gen X, Millennials and Gen Z; each with a different way of thinking and doing things. You must be able to adapt the way you deal with each of them."
Another very important skill set to have but which is undervalued is self-awareness. "Self-awareness makes a person realise his or her weakness and they will try to improve upon it. They'll able to take criticism in a positive way and get better at their job or self" he explains.
To be a leader, one must learn to have a bird's eye view to steer the ship, says Marc. "The analogy that I like to use is that you need to be able to fly at three km up in the air and the very next moment you must operate as though you're at three feet. In other words, you must be able to have a strategy and vision for the long term, but at the same time you must be able to handle the problems that come up in the present. Most of the time people are so transfixed on the present that the neglect the future or vice versa."
CHASING THE MONEY
"Don't simply run after the money unless you're struggling financially," advices Marc. "Have a higher vision of your life and career. You're going to spend a large part of your life working. Think about the impact you want to make in your field, in the society and on the people you work with. When you think of such things, you'll create a passion for your job. And passion will fuel your success. When you are focussed on doing your best, money will naturally come."