Dato' Loo Lee Lian, the CEO of InvestPenang tells My.IT how Invest Penang plans to keep Penang the favourite destination of hi-tech FDIs.
By Sharmila Valli Narayanan • Photography Teh Young-Sun
InvestPenang was established in 2004 as a non-profit entity of the Penang State Government with the primary purpose of promoting investments within Penang. As the principal investment promotion agency of the State, its objectives are to provide comprehensive information on Penang's investment opportunities and facilitate investors' new operations set up at every stage. Over the years, InvestPenang's role has expanded to include a growing number of state initiatives in attracting, developing and retaining talents, assisting SMEs to move up the value chain and facilitating the development of the tech start-up community. InvestPenang plays a critical role in advising the state government on planning and implementing industrial policies.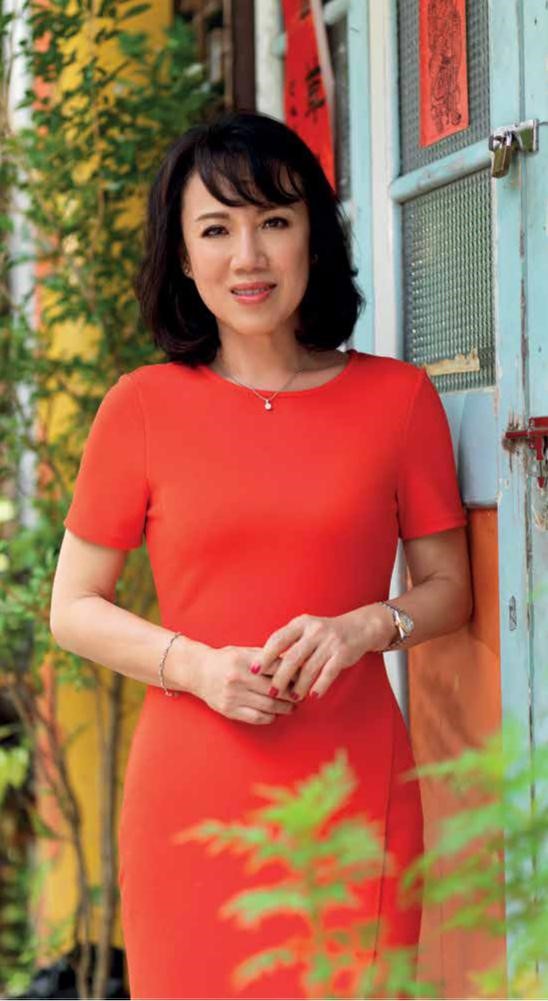 Dato' Loo Lee Lian was appointed as the CEO of InvestPenang in 2010. Under her tenure some of the achievements of InvestPenang are the SMART Center Penang (Small & Medium Enterprise Market Advisory, Resource and Training Centre). This is an initiative established by InvestPenang to assist and to be the point of contact to SMEs in Penang.
In 2015, InvestPenang introduced its tech startup launchpad @CAT Penang, with the aim of developing the local entrepreneurs and tech start-up community, specifically through its programmes, co-working space and start-up accelerators.
Through the Career Assistance and Talent (CAT) Centre, InvestPenang launched the Penang Future Foundation (PFF) in 2015, a scholarship programme awarded by the Penang State Government to outstanding and deserving Malaysians to pursue their undergraduate studies in Malaysia. This is one of the State's initiatives to stem the tide of brain drain and nurture Penang as a talent hub.
In March 2018, InvestPenang launched Penang i4. 0 Seed Fund, which is a RM4 million program to fund qualified high potential, early stage technology start-ups and enhance the growth of Penang's tech ecosystem. So far 16 companies have been awarded RM1.7 million under Stream # 1 which is targeted to tech related activities. A further RM1.4 million have been awarded to 11 companies under Stream #2, which is targeted to IoT and online marketplace activities.
The efforts of InvestPenang have paid off as Penang contributed 35% of Malaysia's total investment in the first half of 2019, which is the highest among the states. "In terms of trade, Penang contributed close to 30% of Malaysia's total export in 2018. Notably, Penang recorded US$23 billion trade surplus in 2018, which represents 79% of Malaysia's total trade surplus, confirming that Penang's manufacturing industry is a high value added industry," says Dato' Loo. 
How does Penang aim to hold its position as the leading hi-tech industrial region in the country?
Penang state has excelled in the areas of electrical and electronics, semiconductors, medical devices, LED/solid-state lighting devices, renewable energy and aerospace/ avionic industries over the past decades. To ensure that Penang to remain as a preferred location for high quality investments, the State will continue to focus on strengthening the talent pool and ecosystem in accordance with the global trends. Note that Penang's strength is no longer restricted to manufacturing. The state also emphasizes on growing the talent and ecosystem for R&D activities as well as Global Business Services (GBS) and knowledge-intensive operations, which could complement the manufacturing industry. Dell, Intel, Motorola amongst others have made Penang as one of their key bases for R&D activities. The versatile workforce and complete supply chain in Penang enable companies to have end-to-end operations here, which are the key factors for investment decisions.
Of course, the consistent upgrade of our infrastructure to cater to the industry's needs and the strong support service from the government (both state and federal levels) would ensure us to remain competitive.
What is your objective and vision for Invest Penang?
InvestPenang began with the sole purpose of promoting Penang as an ideal investment location. Today, our role has expanded to also include a growing number of state initiatives in attracting, developing and retaining talents, assisting SMEs to move up the value chain and facilitating the development of the tech start-up community.
In line with our objectives, InvestPenang is committed to continuously promote Penang as the location of choice for high value investments and be the driver of technology and industry for sustainable economic growth and prosperity for the people of Penang and Malaysia.