Stephanie Sitt is CEO of Inmagine Group and co-founder of 123RF, which is a subsidiary of Inmagine. She talks about the challenges facing women in the tech industry and lessons she has learned being a tech entrepreneur.
By Sharmila Valli Narayanan • Photography Courtesy of 123RF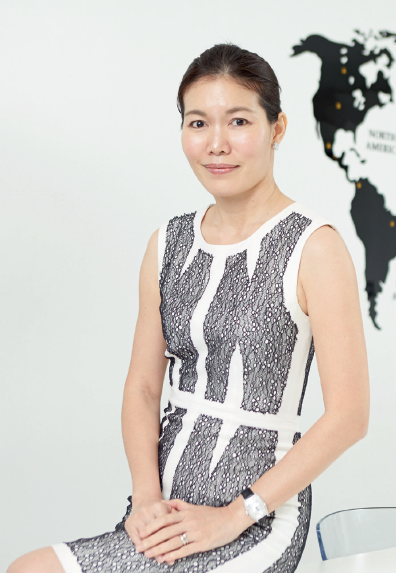 Pictures might paint a thousand words, but in the age of the Internet, it's the images, graphics, video, audio, icons, etc. that get the message across effectively. One of the largest, most popular stock image libraries in the world is 123RF which boasts of having 72 million items (and growing) and draws between 16 and 18 million visitors each month. But how many people actually know that this company is founded by a Malaysia husband and wife team? Andy Sitt started Inmagine in 2000 and roped in his then-girlfriend Stephanie to work with him because she was the only one he knew whom he could hire without pay!
The couple ended up working for a few years without taking any pay as they grew their company. That hard work has paid off and today 123RF is valued at USD200 million. In fact, the bulk of Inmagine's revenue is said to come from 123RF. Today, 123RF has 350 employees from 40 offices around the world who work for the company.
123RF which was founded in 2005 is a godsend for small and medium businesses, websites, students, etc. because of the very low price of its images priced between USD1 and USD3 dollars. Many small businesses can now create their own advertising materials using images from 123RF without having to spend a bomb on buying images.
What was your background like? Did you come from a family of entrepreneurs?
I grew up in a single-parent home in Ipoh, Perak where opportunities were limited at the time. And so, I'd never imagined that one day, I would kick-start and run a business at an early age. Looking back on the early days, Inmagine was my first business venture by chance. But, I'm thankful that I've always had a strong go-getter attitude: I like to roll up my sleeves and take the risks rather than sitting and waiting for the right moment to come. I think every one of us has an entrepreneurial spirit in us, but, it takes a great deal of drive, discipline and a willingness to go above and beyond.
How did the idea for 123RF come about – particularly royalty-free stock images?
We started the premium stock library, Inmagine, back in the year 2000. The evolution of digital cameras means additional availability of imagery among semi-professional photographers. Hence, we saw the availability of new content to capture a bigger audience who require large amounts of imagery at an easier and affordable rate.
What were the toughest challenges that you faced in your early days? One of the toughest challenges was the capital and support. We struggled to attain any loan from the banks because of the nature of our business. But that didn't stop us from moving forward by completely bootstrapping the company for the past 19 years.
During the early days, all a startup is, is a collection of people. However, we didn't have a solid internal sales team who didn't believe in the product. But throughout the years, we realised that having the right people on the team, especially early on, was one of the biggest determinants of our success now.
Both you and your husband Andy went through many hardships in the early days. What kept the both of you going and not throw the towel in?
We have a strong and ongoing vision of hoping to create a lasting impact and legacy in the creative-tech industry. All of this by helming the ship together as a team – the Inmagine team!
As a woman, what were some of the particular challenges that you faced that perhaps a man would not face in the tech industry?
It goes without saying that most people will have more confidence towards tech companies that are run by a man as compared to a woman. One of the challenges I have faced as a female entrepreneur that I do not hear talked about often enough is the lack of role models in the industry to begin with. Through trials and errors, I had to take the leap of faith in paving my own path by making strategic business decisions to bring the company forward to where it is today.
What advice do you have for women who want to be tech entrepreneurs, particularly for women looking to enter the tech world? What would be the steps to best prepare themselves?
Don't listen too much to the man! [laughs] Set your goal and make sure you deliver it. The best way to prepare is to go to the war zone and start the battle rather than reading about how to win the war.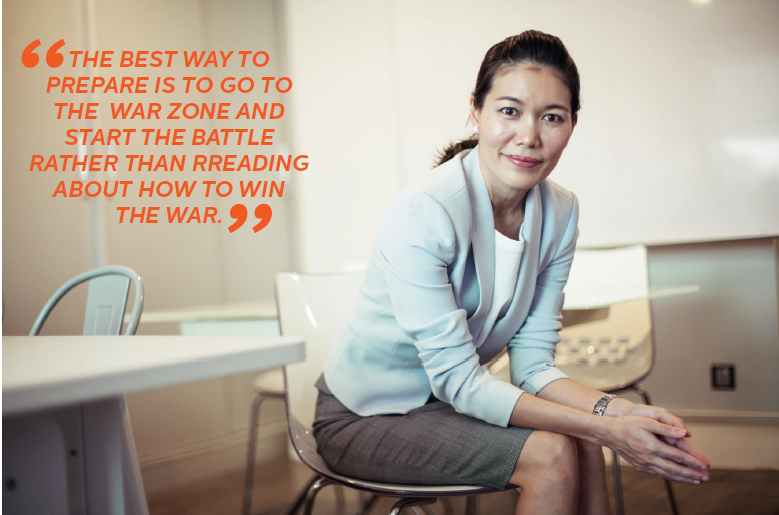 Looking back, are there some things you wish you'd have done differently back then?
As an entrepreneur, there are business risks that I have to face head-on daily. However, if I could turn back the sands of time, I'd definitely focus more on the growth aspect of the company during the infant stages where the cost to acquire customers were much lower as well as focusing more on creating better lifetime value.
What is the best thing about your job now?
One of the most rewarding jobs of being a CEO is that I'm able to immerse myself in almost every aspect of the business, and at the same time I'm in charge of our company's overview goals. Building up a company is a gratifying process as I love seeing the workings in progress of our growth and plans moving forward and staying ahead of the curve.
What has being a tech entrepreneur taught you?
My greatest lesson learned is becoming considerably adept at deciding which product lines to sustain and which to discontinue. The key is to know when to enhance a product that hasn't quite hit the mark, but be amenable enough to relinquish and devote resources to something more up-and-coming. This, in turn, helps promote a steady but swift business culture, especially in this dynamic industry that is constantly evolving rapidly.
Where do you see yourself and the company 10 years from now?
It would be amazing to not only recruit the right candidates, but to also sustain the current talent to excel and push forward the business. And by doing so, we're able to help tens of millions of people and small businesses with designs that are empowered by Artificial Intelligence (AI).