How has the ICT industry fared in the past few years in terms of job opportunities and starting salary? How will 2019 be for the ICT industry? Here are some interesting facts about Malaysia's ICT industry.
PIKOM's Member's Meet is an occasion where new members are recognised, friends meet, networking is down while refreshment flow.
This year, before the festivities began, where were a few short presentations to the members. One of the presenters was Woon Tai Hai, PIKOM Industry Research Committee Chair whose presentation was titled, Economic & Strategic Outlook into Malaysia's Digital Economy.
Besides touching on the Malaysia economy, his presentation also highlighted the ICT Industry Outlook in Malaysia. Here are some of the points taken from his presentation. The source for the figures is from the Department of Statistics of Malaysia.
From 2010 to 2017, the ICT industry's contribution to the GDP has grown from RM105.7 billion to RM178.2 billion, which is averaging 10.2% per annum.
In 2017, the share of the ICT industry to GDP was 13.2% which translates to RM178.2 billion.
The share of e-commerce of non-ICT industry to GDP was at 5.1% which is about RM68.9 billion.
Overall, in 2017 the ICT industry contributed RM247.1 billion or 18.3% to the Malaysian economy.
Woon pointed out that between 2016 and 2017 there was only a 0.1% increase in the share of the ICT industry to the economy. "Our industry is not growing as fast as our economy," noted Woon.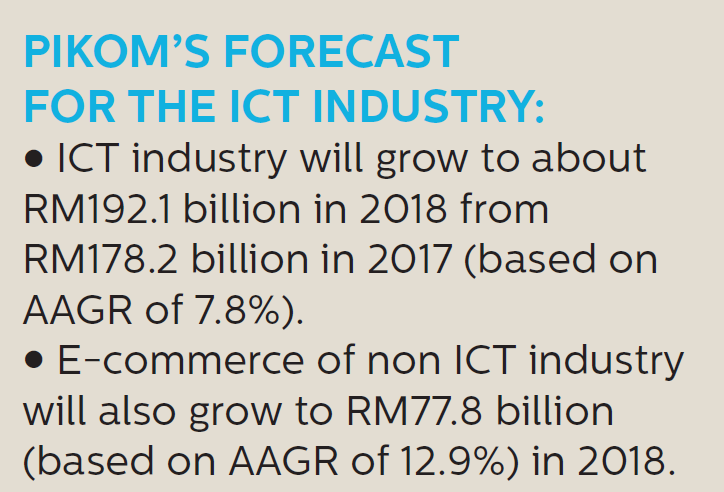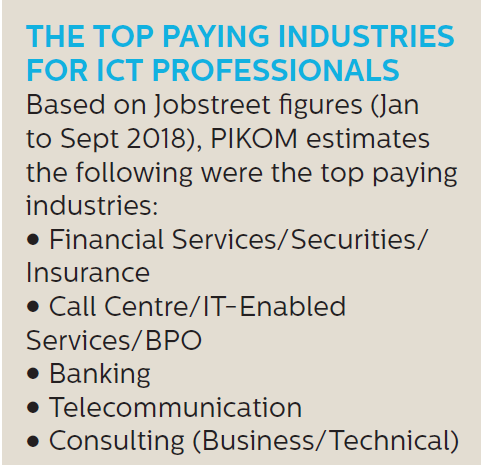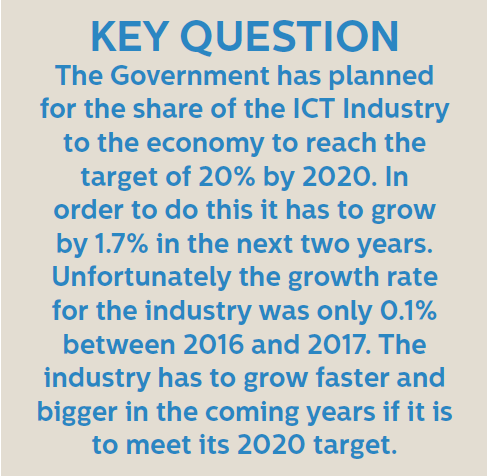 Average Monthly Salary in the ICT Industry
In terms of salaries, the ICT industry pays well for talent even at the entry level. Based on figures taken from Jobstreet and from PIKOM's own estimate, in the last 10 years of comparison, the ICT industry pay scale for five positions (entry level, junior level, senior executive, manager and senior manager), have shown a positive sign of growth.
Taking the entry level as an example, in 2009 it was averaging at RM1,971 and in nine years period (in 2018), it has risen to an average of RM3,079 (for Jan – Sept) period).