The National ICT Association Of Malaysia
Dear members and friends,
Happy New Year! May this year be flourished with myriad of good fortune and opportunities to the industry, PIKOM members and friends!
At PIKOM, as I've emphasized during the AGM back in November last year, our tagline for 2014 would be 'ask not what members can do for PIKOM, but ask what PIKOM can do and better serve our members'.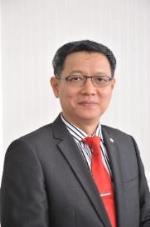 Thus, I would see 2014 as a year of 'FOCUS'. The team here, inclusive of the office bearers, council, advisors and secretariat would move in one 1 direction – to drive growth to the industry and increase competitive advantage to our members. It is undeniable that many of us see 2014 a tough year due to the inflation threat and financial challenges around us. As what I've mentioned to the media as well, businesses would now have to be prepared for the GST implementation in 2015 such as to set aside extra cost for compatible accounting solutions as well as extra training to the employees.
Revisit and Focus
Hence, we would be agile and dynamic in our action plans this year. We would revisit and focus on plans which had generated good results and benefited our members the most over the years. For instance, we are looking at ways to jumpstart the PC Fair brand and gain the traction back to this longest running IT fair in the country.Besides PIKOM's excellent networking value, we are looking at various alternatives to provide value extension to our members such as to spur the digital opportunities in the country. We will release a more thorough plan in the coming February.Barring all these challenges, one piece of good news is the industry predicted to register a consistent growth of 10% – 12% this year.
Once again, I wish you a good start in 2014!
Cheah Kok Hoong
Chairman
Copyright©2014
The National ICT Association of Malaysia
general line . 603.7955.2922 general fax . 603.7955.2933  web . https://pikom.org.my  email. info@pikom.org.my
E1, Empire Damansara, No.2, Jalan PJU 8/8a Damansara Perdana, 478250 Petaling Jaya, Selangor Darul Ehsan