Grow Your Business Through AsiaTradex.com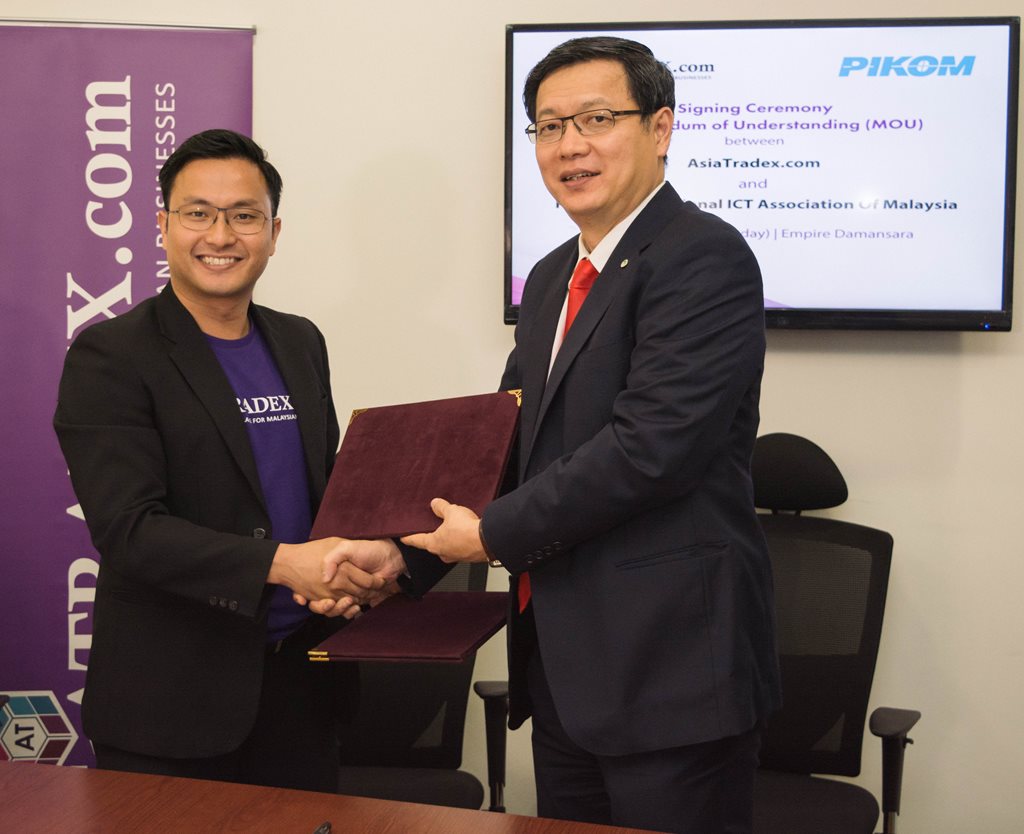 From left: Mr. Tan Chen Chiang, CEO & Co-Founder of AsiaTradex.com, and Mr. Cheah Kok Hoong, Chairman of PIKOM, exchanging the MoU during the recent signing ceremony.
Grow Your Business Through AsiaTradex.com
AsiaTradex.com – the No. 1 B2B E-Marketplace for Malaysian Businesses
On the 19th of March 2015, AsiaTradex.com has signed a MOU with PIKOM with the purpose of promoting the adoption of e-commerce technologies amongst the Malaysian companies and professionals in helping them better achieve their business/ individual objectives. AsiaTradex.com thanks the support from PIKOM and believes that this is the beginning of a brighter future in the e-commerce world.
In short for 'Asia Trade Exchange', AsiaTradex.com functions like a business shopping mall whereby buyers can visit the online mall to shop for all kinds of products and services required by their companies. The mall will have more than 30,000 Malaysian based companies or suppliers that might trigger buyers' interest. The products offered by suppliers will be in the range of industrial and machinery equipment, business services such as GST training, ICT products, construction materials, office renovation and even event planning which will help your company to organize annual dinners!
E-commerce is the future. Visit www.asiatradex.com to experience it now. Call 03 7859 6300 to sign up for a FREE supplier account (offered exclusively to PIKOM members only).