Malaysia has a champion in eSports in the Minister of Youth and Sports, Syed Saddiq Syed Abdul Rahman. As the nation's first millennial minister, Syed Saddiq is no stranger to eSports as he, like many of his generation have been exposed to it and are fans of eSport. In this interview, he talks about the big plans the Government has for eSports.
By Sharmila Valli Narayanan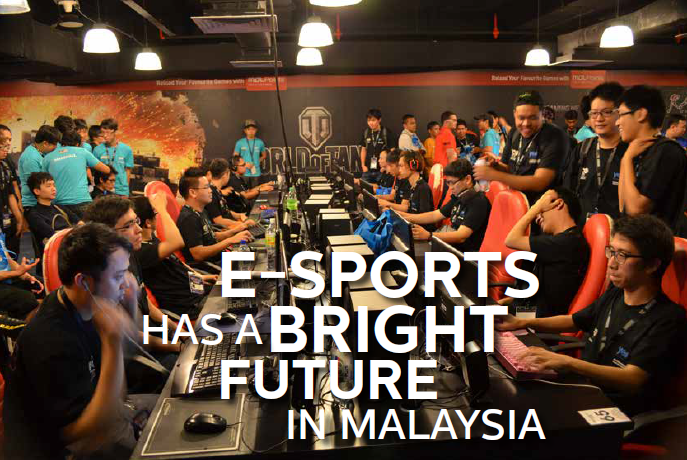 Talk about video games to the older generation and they will frown and say it is another example of the younger generation wasting their time. The older generation will be surprised to learn that the video games have morphed into eSports and is a huge money earner.
According to the website Statista, the global eSports market in 2018 was valued at nearly USD 865 million dollars. This figure is expected to reach USD 1.79 billion in 2022. The website states that in terms of revenues, "Asia and North America represent the two largest eSports markets. While Asia contributed close to half of global eSports market revenue, generating USD 406 million in 2017, the North American market brought in USD 392 million in revenue, followed by the European market at USD 298 million."
Thankfully, Malaysia has the biggest cheerleader for eSports in its Minister of Youth and Sports, Syed Saddiq. His ministry has big plans for turning eSports into a serious sport cum business.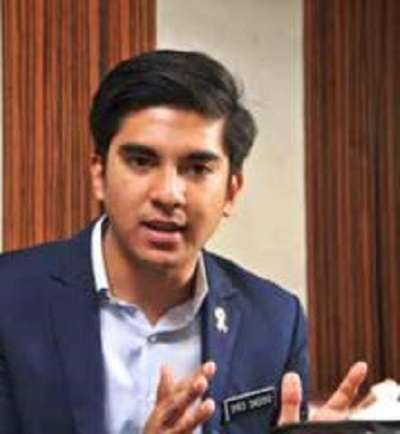 What is your vision related to the growth and development of eSports in Malaysia?
We can look at eSports as a contributor to sports and as an economic generator. In terms of contribution to sports, for the first time in SEA Games history, eSports will be included as a medal tally sport with six gold medals up for grabs! Maybe one day it will probably be accepted as a sport at the Asian Games level and maybe even the Olympics. We must prepare our young athletes to compete at international level in this sport.
We have now included eSports athletes in the Majlis Sukan Malaysia (MSM) programme where they get trained and will represent Malaysia at the international level. There's also a scheme in place where we do eSports development all across Malaysia.
As an economic generator, last year Malaysia hosted one of the biggest eSports tournaments, the Kuala Lumpur Major, which was a Dota 2 tournament, as part of the 2018-2019 Dota Pro-Circuit season.
By hosting this tournament, we showed the world that Malaysia is serious about eSports. The tournament was televised worldwide and the prize money was USD 1 million for a weekend event! The tickets, which were expensive, were sold out and most of the buyers were from overseas.
If we are to look deeper into this, it's not just about creating eSports athletes. Malaysia is ranked 21st in the world in gaming revenue. We're also talking about programming and exporting eSport content overseas as we have some of the best programmers and designers in Malaysia.
Last year, by sheer luck, I met up with Min-Liang Tan, the CEO of Razer, one of the biggest brands in eSports, in Singapore. I tried to convince him to open a Razer office here in Malaysia (Razer's only office outside the US is in Singapore). I told him that the Malaysian Government will give whatever support he needed but he said he was not interested.
Less than six months later, he changed his mind because he realised there was so much conversation about eSports in Malaysia. He also realised that the ground here is very fertile for eSports. After multiple discussions he has finally opened Razer's first office in Malaysia and he has hired 300 young people and invested about RM100 million. On top of that by the end of the year he will invest billions more to start Malaysia's Digital Entertainment City at Jalan Ipoh.
There are many other plans such as this. Imagine, if a multi-billion-dollar company like Razer comes in, then there's a possibility that Sony, Nintendo and the rest will also follow. I can't say anything more at the moment, but watch out for more exciting announcements to come.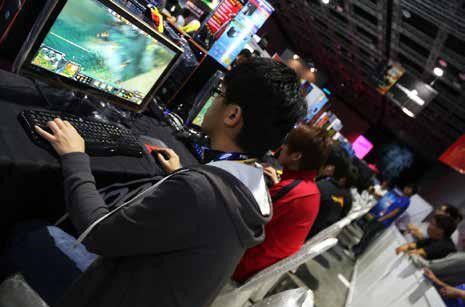 What will be some of the challenges facing the eSport industry?
Sustainability is one. The games played in eSports evolve very quickly. What game is 'hot' today will become passé next year. This will be quite complicated, but at the same time, it also means that eSports is so versatile. The room for growth in this field is really big.
Another challenge is addiction and it is a serious issue. Anything that is done too much is bad. Gaming addiction is real. We have addressed this issue in the eSport blueprint which will be launched close to the Malaysia Sports Challenge which will be in October. In the blueprint there's a special section on responsible gaming. We need to cultivate the concept of responsible gaming even more.
What can the Government do to further promote eSports?
We need to create an organised structure for our eSports athletes. They weren't considered 'real' athletes because there were no gold medals to be won. But now that eSport has been recognised as a sport in the SEA Games, eSports players have become Malaysian athletes.
One of the issues that I hear often is that in Malaysia, the eSport scene is more focussed on mobile and not PC and the use of the latter as a gaming device is declining. We need to address these issues and that's why an organised structure is very important. It just shouldn't be the Government's job to come up with this. It should be a collaborative effort between the Government, corporate sector and eSports Society of Malaysia (ESM) to ensure that the eSport scene in Malaysia remains vital and fertile.
What are some of the developments with regard to eSports that you are proud of?
For the first time in Malaysia we are seeing private universities and colleges giving scholarships to eSports athletes. I never thought that this would happen here as I have been pushing for it for a while. In the US, the ivy colleges give scholarships to eSports athletes. At least we are starting somewhere.
More corporate partners are also sponsoring eSports athletes. When they see the ROI that they get when they sign these athletes, more companies will step forward.
PIKOM, the biggest digital tech association is Malaysia is now expanding its membership to gaming publishers. It also continues to promote eSports in the country. How can your Ministry play a part in working with PIKOM to realise this?
I'm all ears. The best is to hear from the corporate side as well on how we can assist and I am sure we can work hand-in-hand in moving this agenda forward. The Government can't act like it knows everything so that's why it must be driven by industry players.
The Government had announced a RM10 million budget for eSports. How this money being spent?
Half of it will go to MDEC, that's for the economic side of things. MDEC will look into producing and programming games etc. The other RM5 million will be spent on creating that conducive ecosystem for eSports, which includes empowering ESM (the association) and the structures and governance around it and to ensure we can come out with more eSports athletes.
I'm open to discussing this further with the interested parties and to listen to their ideas.