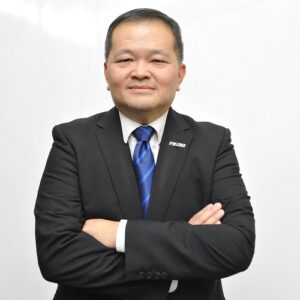 Dr Sean Seah
PIKOM Chairman
I am deeply honoured to take on the role as Chairman of PIKOM and to continue building on the good work laid by my predecessor. 2022 will be a momentous year as Malaysia hosts the World Congress on IT. This is the best opportunity for us to showcase Malaysia to the world, let's work together to deliver an exceptional experience.
A significant milestone for PIKOM next year will be organizing a very key industry global event in Malaysia, the World Congress on IT (WCIT 2022). The congress will serve as an extended platform for members to reach out to global markets and to be recognised as up-and-coming tech players in a borderless landscape. Set to take place in Penang, WCIT 2022 will also feature TechFest showcasing the latest innovation and digital technology products and services Malaysia has to offer to the world.
The Council and I look forward to a very exciting term with Keluarga PIKOM (PIKOM Family). Our goal moving forward is to continue working with the government towards the road to economic recovery, reduce social disparity by providing our strength in connectivity technology and continue being the most influential association in the Malaysia's tech industry. I appreciate the continuous support from our members, Keluarga PIKOM and I pledge to do my best for the industry.