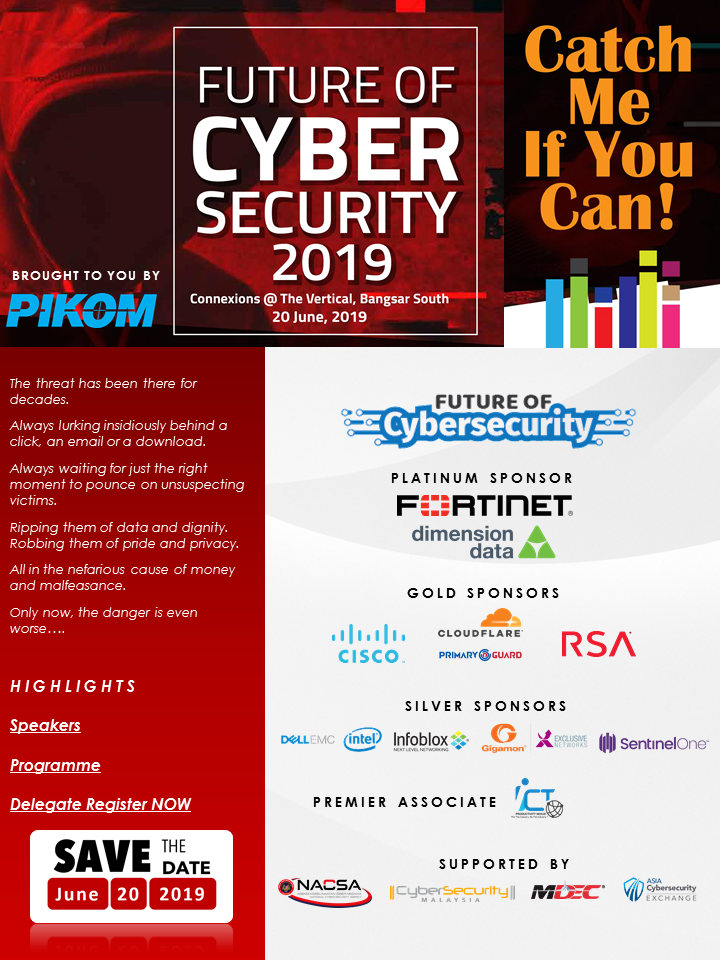 Dear Members,
We are thrilled to present the inaugural PIKOM Future of Cybersecurity Conference 2019 organised by the Cybersecurity Chapter of PIKOM. This C-level conference is held to address Cyber threats & issues of compliance faced by organisation. Come & listen what the region's experts will share their insights & best practices to overcome cyber threats.
AI-generated 'deepfakes', compromise of connected devices, hacking of blockchain contracts, cryptomining and cryptojacking, the list goes on and on. The challenge from these apps and programmes is crystal clear: CATCH ME IF YOU CAN! A theme which we have adopted.
This event will leave you with a better grasp of the scope of problems, ideas for how to address them using new tricks and tools and where new connections are made.
PIKOM Member (Corporate): Complimentary seats limited to 2 per company
Non-PIKOM Member & Others: RM990 per person
Contact us at events@pikom.org.my for any further inquiries