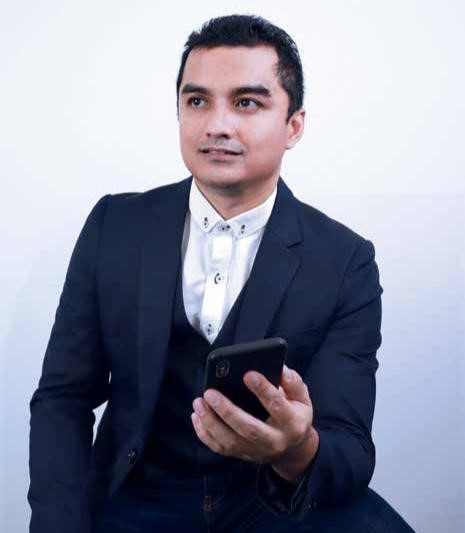 Once looked upon with disdain and alarm, eSports has now emerged as a bona fide sport that offers a lucrative career for players. Johary Mustapha, the CEO of Forest Interactive Sdn Bhd gives an insight into the untapped potential of eSports in Malaysia.
If you're alarmed that your teenage son or daughter is spending far too much time playing video games instead of studying to become a doctor, lawyer, engineer or accountant, stop fretting and start encouraging him or her!
Today's video game player might become tomorrow's champion professional gamer who earns big money. Take Malaysian eSports (electronic sports) player Yap "xNova" Jian Wei for example. In 2018, he was part of an eSport team that was based in China which was placed second in the International 8 Dota 2 tournament. The five-member team did not go empty handed: their prize money was worth US$4.1mil (RM16.82mil!), which when divided among the team comes up to roughly RM3.7mil per person!
One of the most enthusiastic and vocal supporters of eSports in Malaysia is Syed Saddiq Syed Abdul Rahman, the Youth and Sports Minister who is in his late twenties. "For those who say eSports cannot bring any benefit, Malaysia at the moment is ranked 21st [in the world] in gaming revenue. We bring money to Malaysia," he said at an eSports press conference last year. "We have a thriving, multiracial, young eSports community, on top of that, the drive to love IT, technology, advancement… looking towards the future, it's humongous…"
Realizing that there is potential in eSports, the Government has allocated RM10 million in Budget 2019 for the development of eSports in the hopes of transforming Malaysia into an Asian eSports powerhouse.
My.IT spoke to Johary Mustapha, whose company specialises in enabling mobile technology for mobile network operators, mobile virtual network operators and game developers, to find out more about the buzz surrounding this new sporting phenomenon among the young in Malaysia.
What is eSports?
eSports is usually defined as "competitive playing at a professional level," but for most people unfamiliar with it, it would simply be teenagers spending their time playing PC games at internet cafes. What they don't realize is that the eSports business is expected to be worth almost US$1.5 billion by 2020, and the number of people tuning into live eSports tournaments has increased. For example, in 2018, the number of frequent eSports viewers and enthusiasts amounted to 173 million. There is an appeal and thrill in watching professional gamers play head-to-head for prize pools reaching millions of dollars.
How is the eSports scene in Malaysia?
In 2018, Malaysia ranked number 21 in terms of the highest eSports earnings with over USD$5.8 million (RM23.6 million) from 424 professional players — that alone is proof that there are several Malaysians who actually take eSports seriously. In fact, the Kuala Lumpur Major showed the crowd power of #DOTA2 enthusiasts in the country when hundreds of thousands of gamers from all over Southeast Asia and the world attended the event. We need more of that; we need to provide an avenue for gamers to meet together. eSports is such an overarching entity that includes playing, casting, hosting, coaching and sponsoring. Even advertisements showcase players, the demand is there.
What can Malaysia do build a thriving eSports scene?
Embracing the demand is important. First, we need a proper governing body that will help push eSports events by choosing the right venues accessible to many, not just in Malaysia but it should also appeal to the neighbouring countries. Second, we need to highlight the already thriving professional Malaysian gamers like midone, xNova and mushi. Sharing their stories to more people would make them see that being an eSports athlete can be a career and no longer just a hobby of clicking buttons but that it involves months of planning, strategizing, discipline and teamwork. Lastly, we need to have consistency and we need to show investors and sponsors that we can manage eSports events in a grander scale with finesse and efficiency.
What do you say to skeptics who say that eSports is nothing more than an addiction?
I think the past five years has surpassed all the scepticism surrounding the industry. Stories like Alex Garfield building one of the best teams — Evil Geniuses, a gaming group in his college dorm — into a global, multimillion-dollar eSports empire; or how Brandon Beck and Marc Merrill made League of Legends the world's most successful eSports league and most popular PC game, on track to make over $1 billion a year. On top of that, there is also Twitch.tv, which started as a video streaming platform and has now turned into a $1 billion start-up on the back of professional gamers.
eSports tournaments are streaming on mainstream TV nowadays too, so it is definitely serious business. We do need to take into account the other side of this, like any other sport, hundreds of people have dedicated their lives to gaming, sacrificing their education, relationships, and even their bodies to compete, committing themselves with the same mindset of any professional athlete.
Where do you see eSports in five years' time?
The best moment of eSports has already arrived: many depicted the inclusion of eSports in the official games (Asian Games, SEA Games) as a sign of success. I hear they are bringing in Dota 2, Starcraft II, Tekken 7, Arena of Valor, Mobile Legends: Bang Bang – it is finally being taken seriously, and acknowledged at the same time. With the rise of AR/ VR, we are getting closer to the film Ready Player One; in the future, there might be games that will really take it to a completely new level. Exciting times ahead!