Dear Members,
During the 29th Annual General Meeting of the Association held on 27 October 2015, the following were elected to serve in the PIKOM Council.
I will be taking the mantle as the Chairman of the Association and I am humbled by your support. I am confident that with the able team in the Council, I will be able to carry out my responsibilities as Chairman. Mr Cheah Kok Hoong will join the Council as the Immediate Past Chairman, which will lend continuity to the incoming Council [Rule 14(d)]. In addition, Councillors elected in 2014 will also continue to serve until the end of their term in 2016. The Council may also appoint at a later date, up to six other Councillors from among our Ordinary Members to join the Council [Rule 14(f)].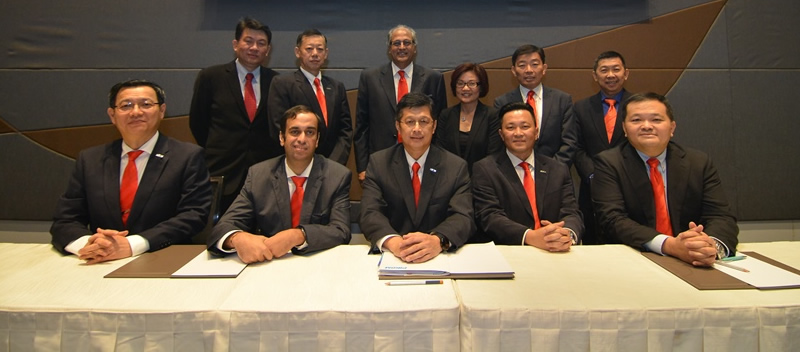 [Front L-R] Cheah Kok Hoong, Ganesh Kumar Bangah, Chin Chee Seong, Danny Lee, Sean Seah
[Back L-R] Christopher Chan, Jeffrey Ooi, Stan Singh-Jit, Carol Wong, Ong Chin Seong, Eric Wong
For those who missed the AGM, you may download a copy of the Annual Report 2014/2015 and the presentation slides.
Thank you and we look forward to serving you in the new term.
Yours sincerely,
Chin Chee Seong
Chairman
2015/2016